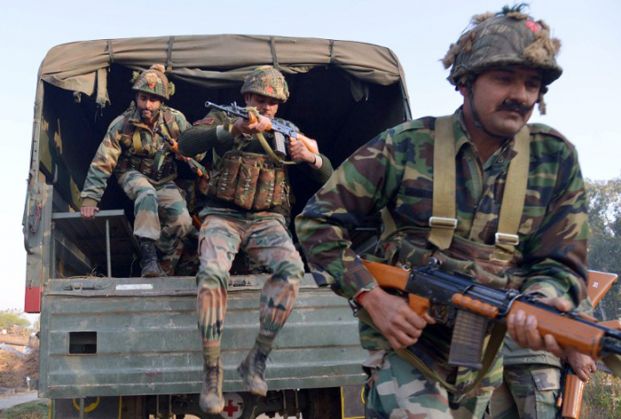 Air Chief Marshal Arup Raha has described the government's permission to a Pakistani investigation team to enter the Pathankot air base as "a political decision".
Such permission for Pakistani nationals, particularly one from the Inter Services Intelligence (ISI), to enter a sensitive military base on the frontline is unprecedented, and the Indian Air Force has told the government that this could compromise security, according to The Telegraph.
However, despite the misgivings of the defence forces, the government is aiming to close the case of the terror attack on the Pathankot air base in January by suspected operatives of the Pakistan-based terror group Jaish-e-Mohammed.
Air force officials said that the Pakistani team would be allowed limited "crime scene investigation" in the domestic area of the air base, but will not be allowed near the air force assets.
"Whether to permit or not to permit (them) into the Pathankot base will be a political decision. I will not comment on it.. But we need to pursue this so that there is some outcome," Raha had said in Jamnagar, Gujarat, earlier this month. "We want a closure of the case with appropriate action against those who attacked the base."
The Pathankot air base close to the Pakistan border holds fighter aircraft and strategic assets aimed at Pakistan.
The Pakistani Joint Investigation Team will arrive in Delhi today and leave for Pathankot on Monday. The team consists of Punjab counter-terrorism department inspector-general Muhammed Tahir Rai, Lahore deputy director-general of intelligence Mohammad Azim Arshad, the ISI's Lt Col Tanvir Ahmed, Pakistan Army intelligence officer Lt Col Irfan Mirza, and investigating officer Shahid Tanveer of the Gujranwala police station.