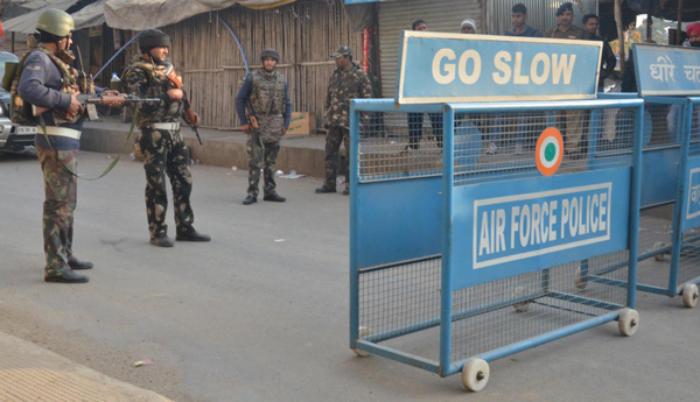 Defence Minister Manohar Parrikar has clarified that Pakistan\'s Joint Investigation Team (JIT) will not get access to the entire Pathankot airbase.
A low down of who comprises the Joint Investigation Team (JIT) and a timeline of the Pathankot terror incident and the subsequent investigations thereafter.
Just hours after India and Pakistan began discussions on investigations into the terror attack at the Pathankot IAF base on Monday, Defence Minister Manohar Parrikar clarified that Pakistan's Joint Investigation Team (JIT) wouldn't get access to the entire Pathankot airbase.
"We have specially denied Pakistan's JIT permission to go anywhere in the air base. NIA is investigating. They are only allowed access to the place where crime took place. The area is cordoned off," Parrikar added.
The team, which arrived on Sunday, will on Tuesday visit Pathankot for the probe into the attack carried out by Pakistan-based Jaish-e-Mohammed (JeM) terror group on 2 January, which left seven security personnel dead.
JIT team:
The five-member Pakistani joint investigation team is headed by the chief of Punjab's Counter Terrorism Department (CTD) Muhammad Tahir Rai and also comprises Lahore's Deputy Director General, Intelligence Bureau, Mohammad Azim Arshad, Inter-Services Intelligence (ISI) official Lt Col Tanvir Ahmed, Military Intelligence official Lt Col Irfan Mirza and Gujaranwala CTD Investigating Officer, Shahid Tanveer.
Meanwhile, the IAF base will be visually barricaded by NIA to prevent any view of critical areas. The NIA team will give them a tour of the areas where the Jaish-e-Mohammed terrorists were engaged in an 80-hour-long gun battle with the security personnel.
Meanwhile, here's a timeline of the incident leading to JIT's visit:
27 March 2016: Pak probe team to visit air base despite Indian military objections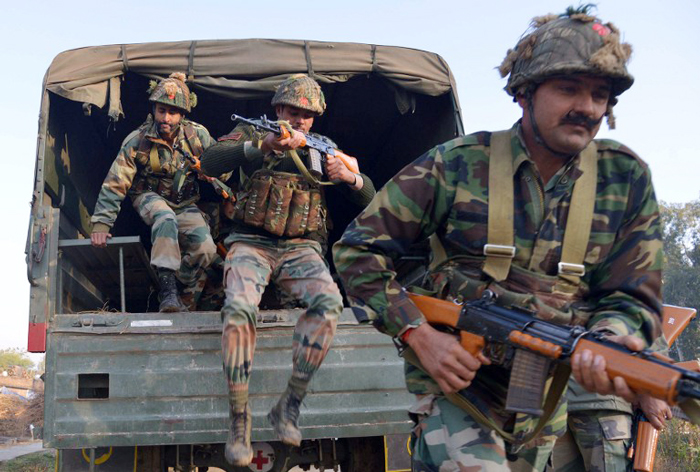 Air Chief Marshal Arup Raha had described the Indian government's permission to a Pakistani investigation team to enter the Pathankot air base as "a political decision".
Such permission to Pakistani nationals, particularly to a member of the Inter-Services Intelligence (ISI), to enter a sensitive military base on the frontline is unprecedented, and the Indian Air Force has told the government that this could compromise security, according to The Telegraph.
22 march 2016: NIA releases pictures of 4 terrorists killed in Pathankot attack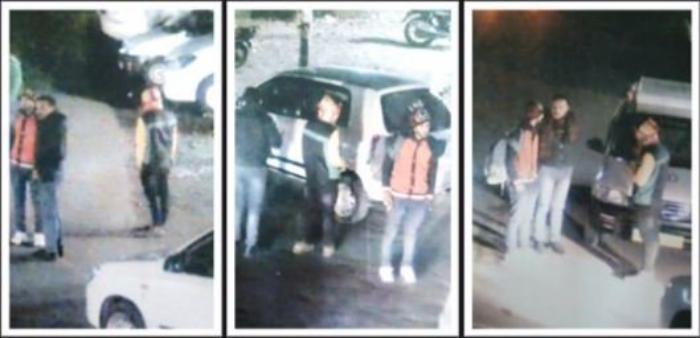 The NIA on 21 March had released pictures of the four terrorists who were killed during the encounter with the Indian armed forces at the Pathankot airbase on 2 January.
However, the National Security Guards, in its report, had claimed that six terrorists were gunned down during the attack. Home Minister Rajnath Singh, in a statement in Lok Sabha, had also confirmed that six terrorists were involved - a fact also confirmed by the forensic report.
After releasing the pictures, the NIA has offered a reward of up to Rs 1 lakh to anyone who provides information on the terrorists. The NIA said that one of the attackers was missing two toes.
According to an Indian Express report, the thermal images of the IAF base had captured activities of only four bodies while entering the airbase. Ony four bodies were found along with four AK-47 rifles.
17 March 2016: India grants visas to members of Pakistani special investigation team
Members of the six-person Special Investigation Team from Pakistan were given visas and cleared to visit India soon as part of their investigation into the 2 January terrorist attack.
The National Security Agency had said it has no objection to the Pakistan SIT visiting the air base, but the decision lay with the government.
16 March 2016: Indo-Pak foreign secretaries' talks over Pathankot attacks stalled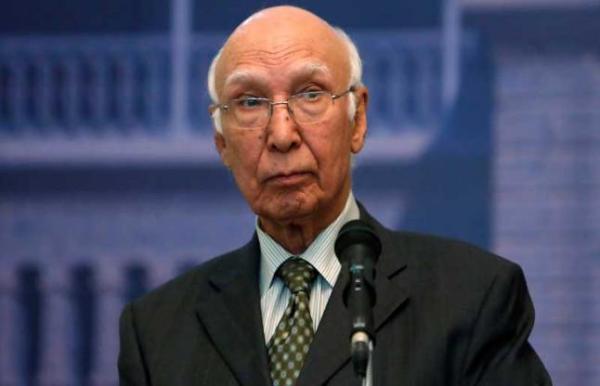 The NIA, on 21 March, had released pictures of the four terrorists who were killed during the encounter with the Indian armed forces at the Pathankot airbase on 2 January.
However, the NSG, in its report, had claimed that six terrorists were gunned down during the attack. Home Minister Rajnath Singh, in a statement in Lok Sabha, had also confirmed that six terrorists were involved - a fact also confirmed by the forensic report.
24 February 2016: Filing an FIR is not enough, Manohar Parrikar tells Pakistan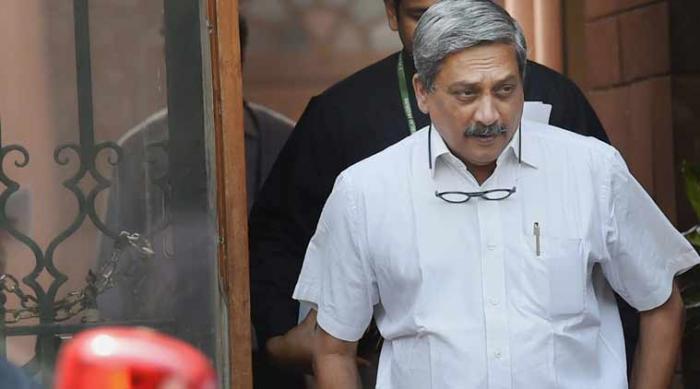 Despite numerous demands from India and mounting international pressure to facilitate speedy investigations into the Pathankot case, Pakistan had maintained silence with slow investigational procedures.
Recently, Defence Minister Manohar Parrikar stated, "Pakistan will have to do more than merely registering an FIR in the Pathankot airbase attack case if it hopes to restart the stalled dialogue process between the two neighbours."
"Pakistan needs to carry out a more serious investigation," he said in an interview with NDTV.
19 February 2016: Pakistan SIT recommends FIR against JeM chief Masood Azhar
Pakistan's SIT had recommended the filing of an FIR against Jaish-e-Mohammed chief Masood Azhar. The SIT had also recommended that FIRs be filed against four other unidentified people.
The SIT's decision was reportedly based on the evidence provided by National Security Advisor Ajit Doval to his Pakistani counterpart Lt General (Rd) Naseer Khan.
Further, NDTV had reported that the police in Pakistan had filed a complaint in the airbase attack. This is the first official acknowledgement that the attack indeed had its roots in Pakistan. The FIR, however, had been filed against "unknown persons".
2nd March 2016: Talks with India to resume after Pak probe team visits Pathankot visit: Sartaj Aziz
Pakistan PM Nawaz Sharif's advisor on foreign affairs, Sartaj Aziz, had said that talks with India are likely to resume after a team visits Pathankot in the next few days, to investigate the deadly attack on the Indian Air Force Base.
According to the Dawn, an official transcript released quoted Aziz as saying that the foreign secretary-level talks between the two countries could be rescheduled soon after the visit.
After a meeting with US Secretary of State John Kerry on Monday, Aziz had expressed his disappointment over the current state between the two neighbours, saying it was unfortunate that the Pathankot attack disrupted the resumption of secretary-level talks between India and Pakistan.
He had pointed out that since the attack, Pakistan had taken a number of "important steps" to resume these talks.
On December 30, 2015: Six Jaish-e-Mohammad terrorists enter India through the Kathua-Gurdaspur border in Punjab.
On January 1, 2016: Around 8 PM, terrorists hire a taxi booked on a Pakistan number and kill the taxi driver by slitting his throat.
At around 9.30 PM, these terrorists abduct Gurdaspur Superintendent of Police, Salwinder Singh. They drive for 20 kilometres before making the SP get off.
Terrorists steal the SP's official car and use his cell phone to call handlers in Bhawalpur, Pakistan.
On January 2, 2016: Terrorists proceed towards Pathankot air force station.
At 3 PM, terrorists try entering the air force station, but one terrorist is killed while trying to scale the wall. At 3.30 PM five other terrorists gain entry into the domestic area of air force station where they engage in firing with security personnel. NSG rushed to Pathankot and NIA team also present.
Firing continues all through the day and security forces kill three more terrorists.
Numerous security personnel are injured in the attack. Defence Minister Manohar Parrikar, three service chiefs and NSA convene a meeting. At 6 PM, firing stops but combing and search operations continue.
Cut to January 3, 2016: 4 security personnel including a Lt. Colonel of the NSG succumb to injuries taking toll up to 7
At around 12.30 PM firing commences. Security personnel say two more terrorists were holed up int the compound. Sounds of heavy fire and grenades being hurled are heard as security forces claim that one more terrorist has been killed, taking the toll up to five.
At 5 PM, the Home Secretary addresses the media and says the number of casualties could have been higher if not for prior intelligence.
Prime Minister chairs a high-level meeting to discuss the Pathankot attack. Searching and mopping operations continue.
On January 4, 2016: Security personnel begin operation to flush out one possible remaining terrorist
An intermittent firing was followed by a grenade blast at the air force station. Firing continues and security forces say each terrorist was armed with six kgs of RDX. The operation is still at a mature stage says IAF.
One more terrorist suspected to be holed up. NSG says that the operation is still on.
On January 5, 2016: Combing and mopping operations resume. One charred body found, security forces suspect it is of the sixth terrorist.