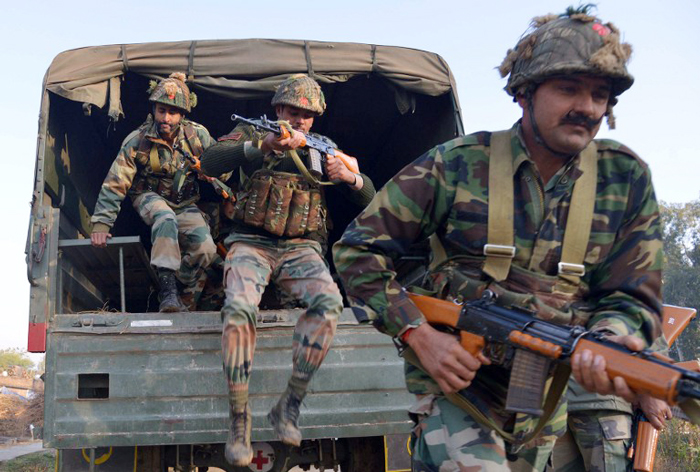 India on 25 March granted visas to the members of Pakistan's Joint Investigation Team to allow them to kickstart the probe into the 2 January attack at the Air Force Base in Pathankot.
According to sources, the JIT comprises Punjab Counter Terrorism Department (CTD) AIG Rai Tahir as convener, Intelligence Bureau Lahore Deputy Director General Azim Arshad, Lt Col Tanvir Ahmed of the ISI, Lt Col Irfan Mirza of MI and Gujranwala CTD Investigating Officer Shahid Tanveer. According to reports, the team's movement would be restricted only to the area of the engagement between security forces and the Jaish-e-Mohammed (JeM) terrorists.
While addressing a joint press briefing with Sartaj Aziz, Prime Minister Nawaz Sharif's Advisor on Foreign Affairs, on the sidelines of the SAARC Council of Ministers meeting, External Affairs Minister Sushma Swaraj had said that Pakistan's joint investigation team would arrive in India on 27 March and would start work the next day.
Home Minister Rajnath Singh had said that the modalities for conducting the Pathankot attack probe would be worked out once Pakistan's joint investigation team arrives."Pakistan JIT team is coming on 27 March to probe the Pathankot terror attack. The modalities will be worked out once they arrive," Singh said.
-- ANI