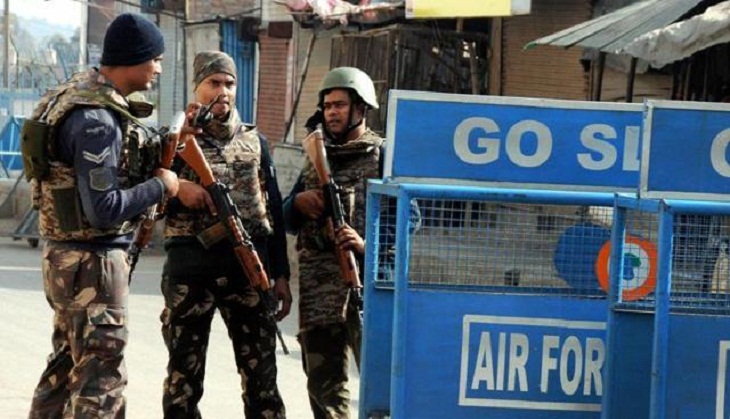 The reported statement of National Investigative Agency (NIA) Chief that so far there is no involvement of the Pakistan government or its agency in aiding JeM carry out the Pathankot attack has triggered a sparring between India and Pakistan with New Delhi saying that involvement of its nationals "is an accepted fact".
Even as the NIA backtracked on its chief Sharad Kumar's statement, Islamabad touted his remarks to claim "vindication" of its long-standing position in this regard.
The whole row started over a written interview purportedly given by Kumar to a television channel in which he had said "No. So far, no evidence to show that Pakistan government or Pakistani government agency was helping Jaish-e- Mohammed (JeM) or Masood Azhar or his aides carry out Pathankot attack."
Later, the NIA issued a statement saying the observation attributed to DG NIA in regard to Pathankot investigations "are strongly refuted." It said his statement has been misquoted.
External Affairs Minister Sushma Swaraj reacted to the controversy today saying the DG NIA has already issued a clarification and it put out the government's position that "the involvement of Pakistan's nationals in the Pathankot Air Base attack is an accepted fact."
"I would remind you that investigations are ongoing. Foreign Secretary had conveyed to his Pakistani counterpart when they met in New Delhi in April that it was time for review of progress in investigation in the attack after return of Pakistan's JIT, which had gathered all evidence that it had wanted when it visited India," External Affairs spokesperson said in a statement.
He said enough information has also been provided to Pakistani authorities through two Letters Rogatory to conduct an investigation in Pakistan so that all those associated in Pakistan with planning, support, and execution of the attack are brought to justice.
"At this stage, we await further response and information from Pakistan. It would be injudicious to speculate in this situation," he said.
At the Congress briefing, party's chief spokesperson Randeep Surjewala made a scathing attack on the government accusing it of weakening India's fight against terrorism nationally and internationally with the NIA director giving "clean chit" to Pakistan and its agencies.
He said that this was lamentable given the fact that India had succeeded in putting Pakistan in the dock after the 26/11 Mumbai terror attacks.
Raising a number of questions for the Prime Minister, he said that it has been a fact that Pakistan has sponsored terrorism and terrorist activities against India for decades.
Delhi Chief Minister Arvind Kejriwal also hit out at the government and tweeted, "No other PM in the history of independent India knelt before Pak like this".
-PTI