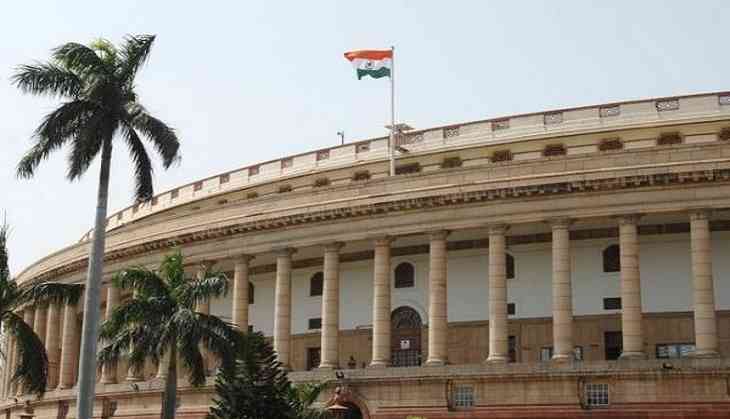 Parliament Of India (ANI)
Soon after the upper and the lower house of the Parliament met for the first day of the Budget session. Both Lok Sabha and Rajya Sabha were adjourned for the day.
Both the House will meet on February 1 when the general budget for 2018-19 will be presented by the finance minister Arun Jaitley.
Finance Minister also tabled the Economic Survey 2017-18 in Lok Sabha.
The document, which was tabled in Lok Sabha today, noted that a series of major reforms undertaken over the past year will allow real GDP growth to reach 6.75 percent this fiscal and will rise to 7.0 to 7.5 percent in 2018-19.
In the morning, President Ram Nath Kovind had addressed to the joint sitting of both Houses of Parliament.
--ANI