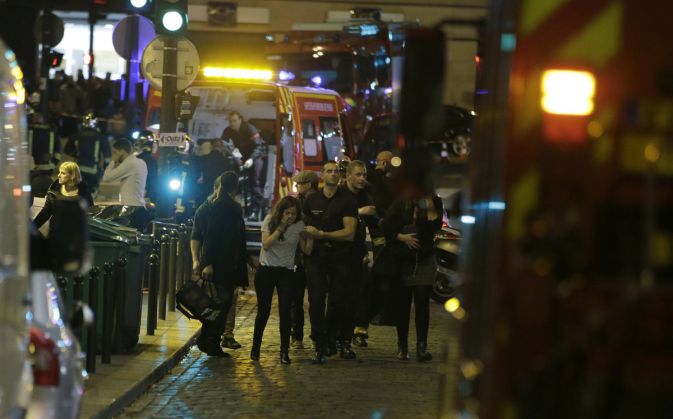 Even as India's national capital and business capital -- Delhi and Mumbai have been put on high alert following multiple attacks across Paris. The attacks that are very similar to the 26/11 attacks in Mumbai, prompted the intelligence agencies to ask police to beef up security, and also secure borders.
Meanwhile, there have been no Indian casualties so far in the horrific Paris attacks where over 120 people are feared dead.
"There have been no Indian casualties so far. Some called us for aid and we have helped them in every way," Manish Prabhat, Deputy Chief of Mission in France told ANI exclusively.
The deadly attack reportedly began in the French capital at a soccer stadium where a match was underway as explosions set off. Simultaneously, terrorists armed with AK-47s and bombs strapped to them began attacking in different sites throughout the city.
Bloodbath was reported from the Bataclan concert hall where more than 100 were killed as terrorists opened fire for 15 minutes and even shot hostages at point blank range.
Later, SWAT units stormed the concert hall and around three terrorists were reportedly neutralised, ending the siege.
According to reports, the attack sites are Bataclan concert venue, Le Carillon, Le Petit Cambodge, 20 rue Alibert, La Belle Equipe, Near Stade de France and reports of gunfire at least from one other site.
With agency inputs