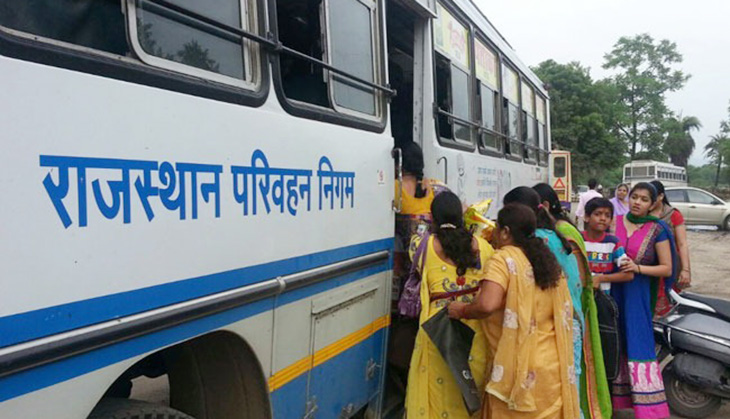 Rajasthan State Road Transport Corporation (RSRTC) has installed panic buttons in 10 express and 10 air-conditioned buses, as a part of a pilot project. Now, passengers can be rest assured that in case of a dangerous situation, help will soon be at hand, thanks to the panic button alerting the police.
If the project is successful all buses will have this button. Along with the button, a camera and hooter will also be installed, said Road Transport and Highways Minister Nitin Gadkari, while launching 20 Mahila Gaurav Express buses at Bikaner House in Delhi where Women and Child Development minister Maneka Gandhi and Rajasthan transport minister Yunus Khan were also present, reported The Indian Express.
During an emergency, after pressing the panic button, a live video feed of the bus along with its coordinates will appear in the depot office of the corporation.
Post Nirbhaya tragedy measure
After the Nirbhaya tragedy in Delhi, the idea of a panic button swiftly became a much talked about subject everywhere. However, no progress was made. Rajasthan Roadways is the first body in the country to implement it. Coordinating with the Child and Women Development ministry RSRTC made it a pilot project on its buses according to Roadways' MD Rajesh Yadav. If this pilot is effective, all buses will have the button installed on them. The project will take on a national scale too then.
While half the budget for the project will come from Centre, Gadkari said that he will receive assistance from the Nirbhaya Fund as well.
The first phase of Mahila Gaurav Express project will cover 2,382 buses while the second phase will cover all 4,500 buses of Rajasthan State Road Transport Corporation.
What is special about the panic button system
Information of bus number, bus route and driver and conductor is displayed on a special number.
From control room of the corporation, an alert will be sent to police.
In future, police will be informed directly.