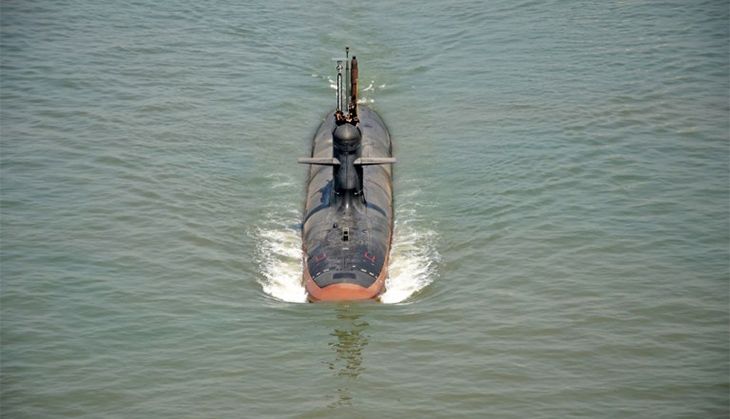 Pakistani navy claims to have detected an Indian submarine off Pakistan's coast.

Pakistani Navy, according to reports, prevented the Indian submarine from entering its waters, it said in a statement on 18 November, as tension between the nuclear-armed rivals grow.

The submarine was detected "south of the Pakistani coast" on 14 November, the Pakistani navy said in a press release.

Watch the video shared by Dawn News that claims to be the actual footage of the Indian submarine trying to enter Pakistani waters:

"The Indian Navy, in order to fulfill its nefarious designs, was deploying submarines. The Pakistan Navy, alert and using its extreme skill, prevented Indian submarines from entering Pakistani waters," Dawn quoted the Pakistani Navy's statement.

"Pakistan Navy fleet units detected the presence of Indian submarines in the southern parts of Pakistani waters, mimicked their behaviour and restricted their activity," the statement added.

"Thereafter, despite the submarine's desperate efforts to escape detection, it was continuously tracked by Pakistan Navy Fleet units and pushed well clear of our waters," the press release said.

Indian Navy officials have described Pakistan Navy's claim as "blatant lies".