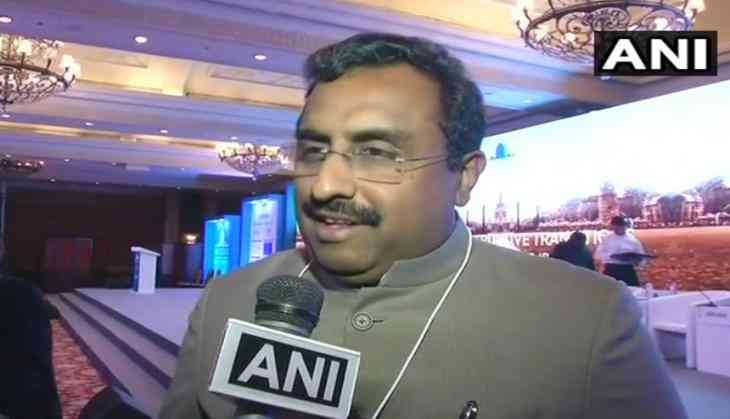 Bharatiya Janata Party (BJP) national general secretary Ram Madhav on Wednesday said despite plenty of evidence against 26/11 terror attack mastermind Hafiz Saeed, Pakistan has turned blind eye.
"Plenty of evidence against terror activities of Hafiz Saeed has been collected by countries, it's all available with Pakistan government but they want to turn a blind eye. For a Prime Minister for whom Hafiz Saeed is 'saheb' what evidence can anyone supply to him?" Madhav told ANI, on the sidelines of the Raisina Dialogue in the national capital.
Madhav further said, "The world should realize that here is a country which is brazenly out to promote such destructive forces in the world."
Earlier, Pakistan Prime Minister Shahid Khaqan Abbasi had said that there is no case registered against Hafiz Saeed in Islamabad and without it, action cannot be initiated against anyone.
"Action is taken when there is a case registered [against someone]," said Abbasi in an interview, quoted Geo TV.
Earlier in November, the Pakistan Prime Minister had claimed that India has provided "no evidence" against Saeed on the basis of which he can be prosecuted.
The Jamaat-ud-Dawa (JuD) chief is also looking to contest the 2018 general elections in Pakistan and has, thereby, formed a party by the name of Milli Muslim League (MML).
Saeed was released from house arrest after a Pakistani court cited lack of evidence against him in the 26/11 Mumbai attack case.
India has, time and again, protested against Pakistan for harbouring Saeed, who is wanted for plotting the Mumbai attacks.
--ANI