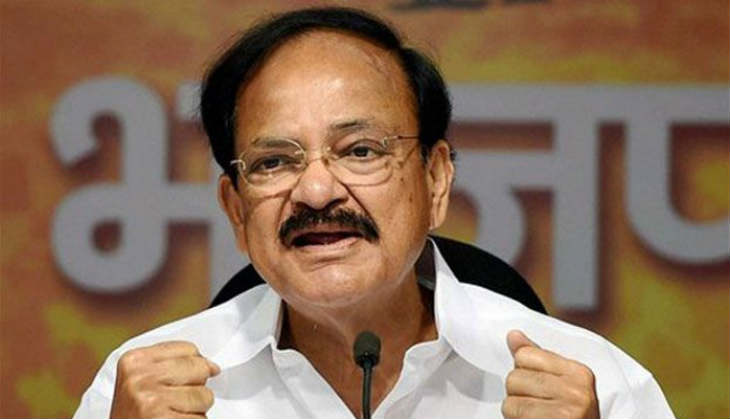 Asserting that proxy war is the "state policy" of Pakistan, the Centre on 26 July warned Islamabad to refrain from taking an aggressive stance as it will not be tolerated.
"Pakistan is aiding, abetting, training and funding terrorism. Any aggression will not be tolerated, that is a lesson Pakistan should learn from Kargil," Union Urban Development and Information and Broadcasting Minister Venkaiah Naidu told the media here outside the Parliament.
Lauding the Indian Army on the occasion of Kargil Vijay Diwas, the Union Minister said nothing should be uttered which will cause disaffection about the Army, which is doing a great job in spite of adverse weather conditions in Kashmir.
"The way our boys are fighting there and giving their life, one should really appreciate that. If there is any offence committed by the Army or any security forces, there is a system in place and also an internal inquiry. But to demonise them is music to Pakistan's ears and is not going to help India's cause," Naidu said.
Expressing displeasure over negative insinuations directed towards the Army, he added that it made him sad to witness an advantage being handed over to Pakistan, by falling into the trap of negatively portraying the Indian Army.
"Indians should always be alert and remember the sacrifices made to protect our country. Today is Kargil Divas, we must remember the great fight put up by security forces and also learn the lesson that we have to be eternally vigilant," Naidu added.
Talking about the Centre's approach towards the prolonged unrest in the Kashmir Valley, the Union Minister said the government has a multi-pronged strategy.
"One is through development of Kashmir. Second is that law enforcing agencies must be allowed to perform their duties. Thirdly, there is an outside actor in this, which is Pakistan. We should expose Pakistan in international forum, otherwise what we say here will be used by our enemy against us in international arena," Naidu said.
--ANI