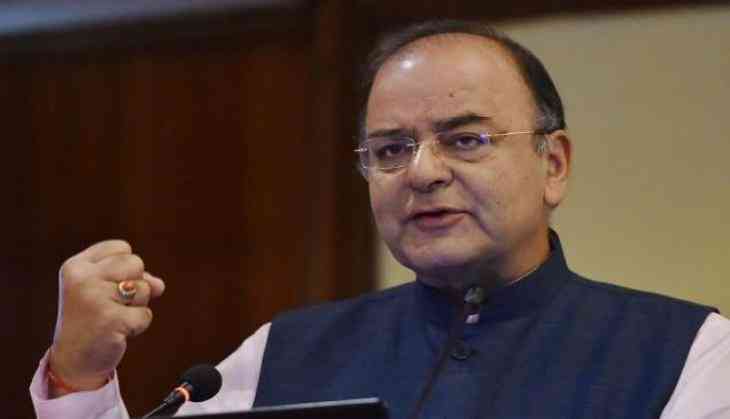 Pakistan's denial of any cross Line of Control movement by its troops and mutilation of Indian soldiers carries no credibility, said Defence Minister Arun Jaitley.
Jaitley said, "The denial itself carries no credibility because the entire gambit of circumstances clearly indicates that this barbaric act of first killing two of our soldiers and then neutralising their bodies has been carried out with the active participation of the army."
"The facts that cover firings are provided to those who carry out this act. They help to escape on such a heavily guarded border where posts are in few meters of each other. This cannot happen without protection, participation or actual indulgence of the army itself," he added.
Union Minister Arun Jaitley stressed on the capabilities of army and asked to "have faith in army," when asked about next step at the media briefing.
Pakistan's High Commissioner Abdul Basit on 3 May had claimed that Pakistani armed forces had nothing to do with the beheading of Indian soldiers. He was summoned by the Foreign Secretary S Jaishankar to his office as India lodged a protest against the killing and mutilation of Indian Army soldiers in Jammu and Kashmir.
The Pakistan Army has denied India's charge of mutilating two of the latter's soldiers and described itself as a highly professional force that never disrespects any soldier.
"Pakistan Army did not commit any ceasefire violation on the LoC or a BAT action in the Buttal sector (Indian Krishna Ghati Sector) as alleged by India. Indian blame of mutilating Indian soldiers' bodies is also false," the Inter Services Public Relation (ISPR) said in a statement.
The Indian Army in its statement said, "Pakistan Army carried out unprovoked Rocket and Mortar firing on two forward posts on the line of control in Krishna Ghati Sector. Simultaneously, a BAT action was launched on a patrol operating in between the two posts. In an unsoldierly act by the Pak Army the bodies of two of our soldiers in the patrol were mutilated. Such despicable act of Pakistan Army will be appropriately responded."

- - With ANI inputs