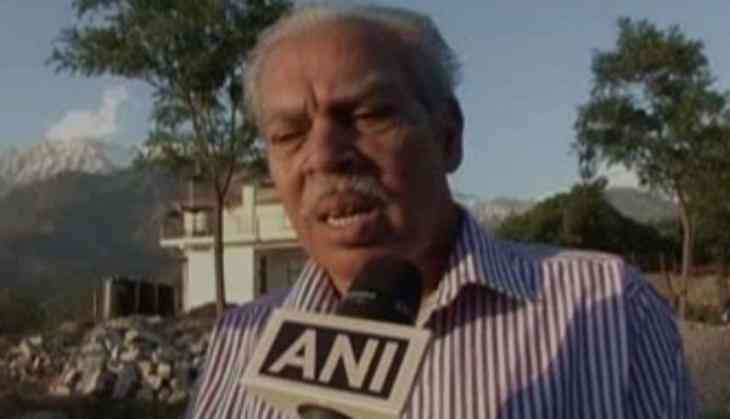 Pakistan has always been in denial mode: Father of Kargil braveheart (ANI)
Condemning Pakistan Army's barbaric act of mutilating the bodies of two Indian soldiers in Jammu and Kashmir's Krishna Ghati sector, father of Kargil braveheart N. K. Kalia on Tuesday stated that even after committing such crimes they (Islamabad) proudly denies it saying they don't commit such acts.
'This kind of act is very common in Pakistan; they don't feel sad or have a heart of not doing it. Even after committing such crimes they proudly deny it saying they don't do such acts,' said the father of Kargil braveheart.
He further added that to put a stop to these kinds of happenings, the Government as well and the Army should take strict action, otherwise India will lose more of her sons in many more ceasefires.
Yesterday, the Pakistani soldiers along with their Border Action Team (BAT), which include trained border inhabitants, launched a joint attack.
They first fired rockets and followed this up with firing from automatic weapons, near Kranti Post located in Poonch's Krishna Ghati Sector around 8.30 a.m.
The Pakistanis then crossed the LoC, entered 200 meters into Indian Territory, and attacked a joint patrol of the Army and Border Security Force (BSF), heading towards a nearby post.
Defence Minister Arun Jaitley termed the mutilation a 'reprehensible and an inhuman act' and said such acts don't even take place 'during war let alone peace.'
The attack triggered a major exchange of fire on the LoC and Indian troops resorted to small arms fire and mortar shelling said an Army official.
The deceased personnel was identified as Border Security Force (BSF) head constable Prem Sagar of the 200 Battalion and the Army's Naik Subedar Paramjit Singh of 22 Sikh Regiment. Another BSF jawan was also injured. Meanwhile, the Pakistan Army denied the alleged ceasefire violation or the mutilation of bodies.
'Pakistan Army did not commit any ceasefire violation on LoC as alleged by India. The Indian blame of mutilating Indian soldiers is also false,' M. Nafees Zakaria, spokesperson of Pakistan's Ministry of Foreign Affairs tweeted.
The fresh attack from Pakistan comes just a day after its chief General Qamar Javed Bajwa visited the LoC in Pakistan-occupied Kashmir where he pledged to support 'to the rightful political struggle of Kashmiris.'
-ANI