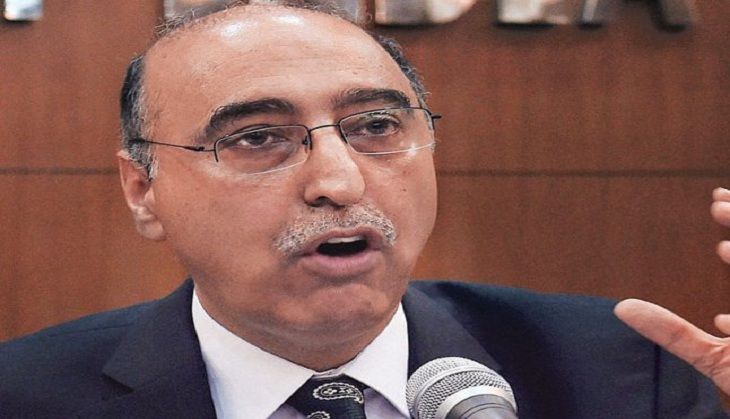 Pakistan has reportedly dedicated its Independence Day (14 August) celebration to "Kashmir's freedom".
On the occasion of Pakistan's Independence Day, Pakistan High Commissioner Abdul Basit said that Islamabad would continue to extend support for the Kashmiris' right to self determination, reported ANI.
"Is saal ki Jashn-e-Azadi hum Kashmir ki Azadi ke naam karte hain," Basit said in an address at the Pakistan High Commission in New Delhi.
However, he asserted that Pakistan has always made efforts to 'improve' its relationship with India.
Basit's statement comes after Union Home Minister Rajnath Singh said that "there is no power in the world that can take Jammu and Kashmir away from us."
On 13 August, India turned down Pakistan's proposal for talks on Jammu and Kashmir.
External Affairs Ministry Spokesperson Vikas Swarup made it clear that India would talk on "contemporary and relevant" issues in Indo-Pak relations and that the talk would include an end to Pak-supported cross-border terrorism.
"India would welcome a dialogue on contemporary and relevant issues in India-Pakistan relations. At this time they include a stoppage of Pakistani support for cross-border terrorism, infiltration of terrorists like Bahadur Ali. Incitement to violence and terrorism across the border, parading of internationally recognised terrorists like Hafiz Saeed and Syed Salahuddin, and sincere follow up on the Mumbai attack trial and the Pathankot attack investigation in Pakistan," Swarup said.
He was replying to a question on a statement by Prime Minister's Advisor on Foreign Affairs Sartaj Aziz at a press briefing yesterday that Pakistan would invite India for a dialogue on Jammu & Kashmir for which the Pakistan Foreign Secretary would be writing to his Indian counterpart.
--With inputs from agencies