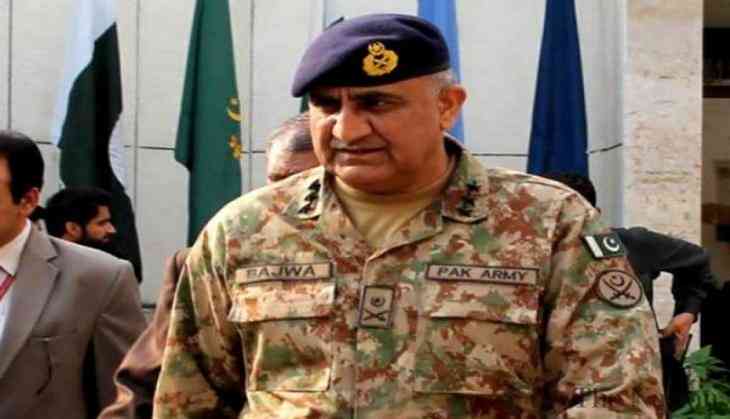 Pakistan Army Chief General Qamar Javed Bajwa on Tuesday has arrived here to attend a high-level military meeting.
According to The Khaama Press, the Afghan army chief, commander of the United States Central Command, and the U.S. forces and Resolute Support Commander Gen. John Nicholson will also participate in the conference.
Sources in Afghanistan's ministry of defence confirmed General Bajwa's visit for participating in the conference.
Relations between Pakistan and Afghanistan have remained frosty due to the latter's constant blame game on Pakistan's non-cooperation in tackling terrorism and insurgency and also sending terrorists to Afghanistan to conduct suicide.
Pakistan has urged Afghanistan to stop the blame game and asked for its co-operation in combating terrorism.
Last week, in a televised speech to the nation, Afghanistan President Ashraf Ghani had alleged that the "centre of Taliban terrorism is in Pakistan".
Afghanistan has been ravaged by a series of deadly terrorist attacks during the last few days, particularly in Kabul, which killed nearly 150 people and wounded hundreds more.
--ANI