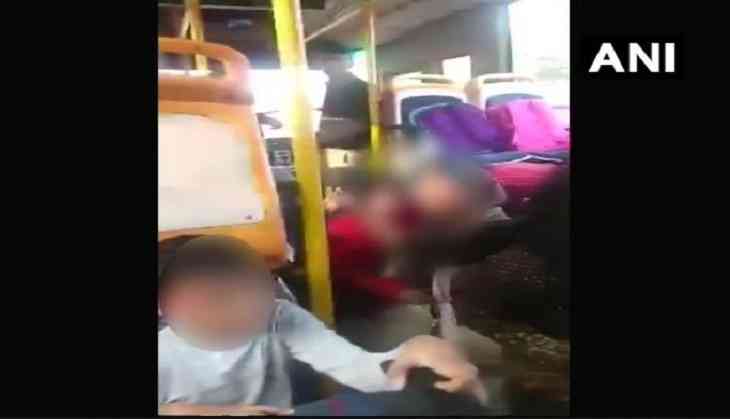 Police on Thursday arrested 18 people in connection with the attack on a school bus.
Thirty students and three teachers of a Gurugram School became the target of an unruly mob, reportedly protesting over film Padmaavat, on Wednesday afternoon. According to officials, the incident took place around Ghamroj village when a mob carrying lathis and stones attacked the bus.
A school staff told ANI on Wednesday that "as soon as we came out of the school, the bus was attacked. Even the police could not control them. The children somehow took cover inside the bus".
Meanwhile, Haryana Minister Ram Bilas Sharma told ANI that the administration did not expect that the people protesting over Padmaavat would attack a school bus.
"It is a worrying incident, and I am sure there will be a solution to this whole issue today. We did not expect such an incident," Sharma said.
Gurugram Deputy Commissioner Vinany Pratap Singh told ANI that Section 144 has been imposed in the district.
"Section 144 imposed in the district. It'll be in effect until January 28. Executive Magistrates and police forces have been deployed at sensitive places. We've appealed people to protest peacefully if they must," Singh said.
He, however, clarified that no order has been passed to close schools, colleges, bars.
-ANI