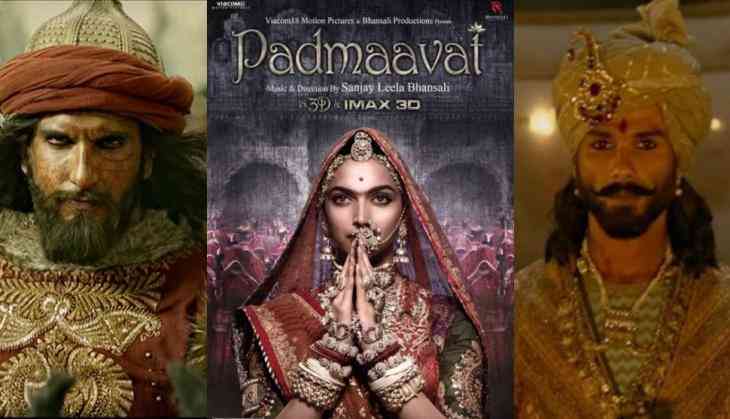 According to various media reports, the controversial Bollywood flick, 'Padmaavat', will be released in Pakistan without any cuts and with a 'U-certificate'.
According to an unverified account of the Chairman of Pakistan's Central Board of Film Censors (CBFC), the historical-periodic film has been declared "suitable for public exhibition" in the cinemas without any "excision".
Mobashir Hasan, the Chairman, shared the information with a hashtag - #Unbiasedforartscreativity&healthy.
Central Board of Film Censors #CBFC has declared a feature film containing Indian cast & crew #Padmaavat without any excision suitable for public exhibition in the cinemas with a 'U' certification. #CBFC #Unbiasedforartscreativity&healthy entertainment

— Mobashir Hasan (@BABUCRATE) January 24, 2018
In India, the Central Board of Film Certification, the film certification body, cleared the movie after the incorporation of five modifications.
A Sanjay Leela Bhansali directorial, the mega movie stars Deepika Padukone in the lead role of Rani Padmini. Shahid Kapoor essays the role of Maharawal Ratan Singh and Ranveer Singh portrays Alauddin Khilji, the 13th Century ruler of the Khilji Dynasty.
The magnum opus is based on the legend of Rani Padmini, a 13th century Hindu Rajput queen, mentioned in Padmavat, an Avadhi poem written by Sufi poet Malik Muhammad Jayasi in 1540.
The film hits theaters on Wednesday amidst violent protests across the northern and north-western India.
Also Read: Padmaavat Row: Films like 'Padmaavat' have zero historical value, says Subramanian Swamy
The Rajput community, especially the Shri Rajput Karni Sena, is upset with the alleged tampering with the historical facts in the film.
-ANI