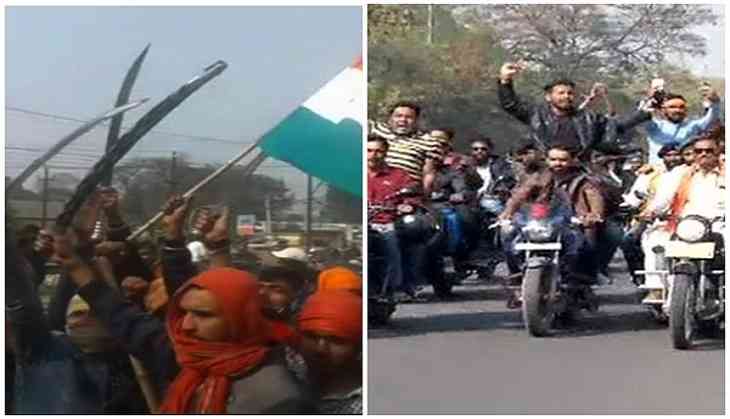 Two states have so far sought help from the central government with regard to the incidents surrounding the release of film 'Padmaavat', sources at the Ministry of Home Affairs revealed on Thursday.
The said sources, however, refrained from naming the two states.
The ministry is keeping a track of the incidents around the release of the controversial movie and is in touch with all the states over security measures, the sources informed.
Protests against Sanjay Leela Bhansali's 'Padmaavat' have spread across the nation and incidents of violence have also been reported.
While various Hindu and Rajput fringe outfits have raised objections over the epic drama alleging that the Rajput queen, Padmavati, has been misportrayed in the film, the movie released on January 25 after a green signal from the Supreme Court.
-ANI