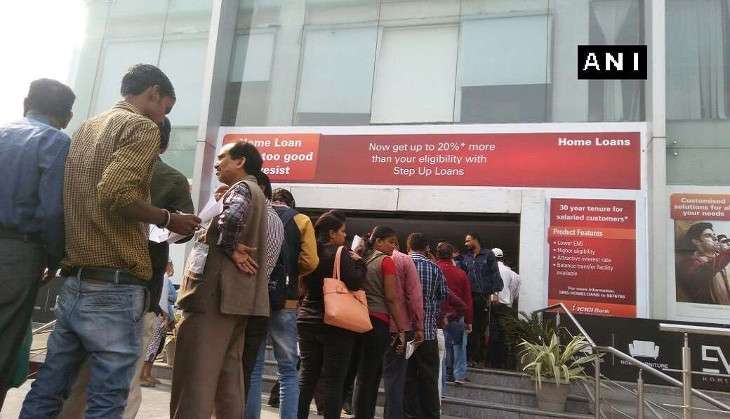 As demonetisation wreaks havoc across the country, with thousands thronging to banks and ATMs, more than Rs 60,000 was looted from two people on their way to get their currency exchanged, in two separate incidents in Delhi on 14 November.
In the first incident, a man was robbed of his savings when he was carrying it to exchange with new notes, by a person who he thought to be a policeman in east Delhi's Kalyanpuri area. Police said Chaman Lal was carrying Rs 25,000 in demonetised currency notes, which he had saved for his daughter's marriage, scheduled for 12 November.
Lal was carrying his daughter's wedding cards in his hand while he had Rs 1,000 notes in his pocket to exchange them for Rs 100 notes with a relative, said a senior police officer.
Police said when he was walking on the Kondli Road in the area around 9 PM, a person who was talking on his mobile about "shooting people in an encounter" came from behind and asked him, "Why are you walking alone? You must be having some cash and it's not a safe area".
Assuming him to be a policeman, Lal took out the bundle of notes he had. Suddenly the persons snatched the money and fled, they added.
A case has been registered and further investigation is underway. The incident happened near a school that didn't have CCTV cameras, police said.
In another incident, a staff nurse from LNJP Hospital was robbed of Rs 39,000 and other valuables when she was carrying to deposit in a bank in central Delhi's Kamala Market area.
Gurmeet Kaur was on her way to the hospital for her duty around 7.40 AM on November 12 when two bike-borne men came from behind and fled with her bag containing Rs 500 and Rs 1000 notes she was supposed to deposit, police said.
They also took away her mobile phone and some bank documents, they said. The incident happened opposite Zakir Husain Delhi College and since the bikers were wearing helmets, Kaur couldn't see their faces, they added.
--PTI