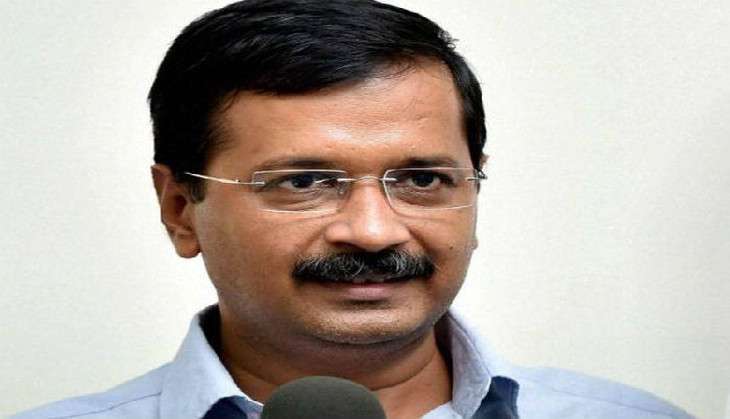 Even after being detained on 2 November and not being allowed to meet the family of the ex-serviceman who committed suicide over the One Rank, One Pension (OROP) issue, Delhi Chief Minister Arvind Kejriwal on 3 November has said that he is now going to the village to meet the family of the deceased.
Kejriwal took to Twitter to inform that he was going to the ex-serviceman Ram Kishan Grewal's village to meet his family.
Will go to their village and meet Ram Kishan ji's family there today

— Arvind Kejriwal (@ArvindKejriwal) November 3, 2016
This comes a day after Congress Vice President, Rahul Gandhi, was stopped close to the gates of the Ram Manohar Lohia Hospital and then taken to the Mandir Marg Police station.
Read More: Ex-serviceman commits suicide over delay on OROP scheme implementation
A political storm erupted over the development, as parties were making a beeline to meet the victims' family and were facing massive resistance from the Delhi Police, who were carting away the leaders in droves.
Delhi's Deputy Chief Minister Manish Sisodia, Delhi CM Arvind Kejriwal was also detained by the police and released around midnight.
Also Read: OROP suicide row: After Rahul and Sisodia, Delhi Police detains Arvind Kejriwal
70-year-old ex-serviceman Ram Kishan Grewal committed suicide by consuming poison at a park in New Delhi over the delay of implementation of the OROP scheme.
Grewal's son Ram told ANI that before taking the big step, Grewal had called up his family and told them that he was doing so because the government had failed to fulfill the demands related to OROP. He also added that he is taking this step for the soldiers.
Prime Minister Narendra Modi had said Rs 5,500 crore has been paid for implementing the OROP scheme, an issue that has been hanging since the last 40 years.
However, Kejriwal lashed out at PM Modi on alleging that the Prime Minister was "lying" that the One Rank One Pension (OROP) scheme was being implemented by the Centre, contending that ex-serviceman, Ram Kishan Grewal, would not have committed suicide if the scheme was being executed by the Centre.
Read More: PM Modi 'lying' about OROP implementation, Ram Kishan Grewal's suicide is proof: Arvind Kejriwal