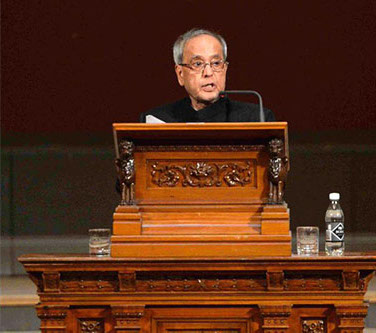 AAP MLA Col (retd) Devinder Sehrawat has written to President Pranab Mukherjee seeking his intervention on behalf of the protesting ex-servicemen. Sehrawat had also skipped the President's at-home reception on Independence Day over the 'One Rank, One Pension' (OROP) demand.
"I have to inform you with a heavy heart that the ex- servicemen are languishing on the road, undergoing shabby and disgraceful treatment at the hands of police and municipal authorities, as they protest for their rightful demand of OROP. "Pardon my audacity, but they do expect your intervention in the matter," Sehrawat said in his letter yesterday to the President -- who is the Supreme Commander of the Armed Forces.
The AAP legislator from Bijwasan constituency, Sehrawat also said he will "actively" participate in a dharna called by ex-servicemen over the OROP demand as no firm time-frame has been declared for its implementation. Ex-servicemen are holding a protest at Jantar Mantar and in other parts of the country for two months demanding early implementation of OROP.
-PTI