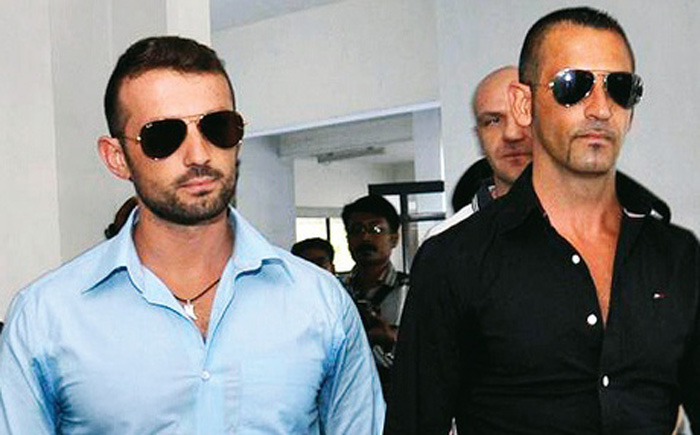 Francesco Azzarello, lawyer for Italy, on Wednesday asked The Hague to order India to release an Italian marine detained in Delhi for nearly four years after being arrested in February 2012 off the coast of Kerala on suspicion of killing two Indian fishermen.
Two Marines had been arrested, but in 2015, one had been granted temporary leave to return home for medical reasons. The other, Salvatore Girone, has been living at the Italian embassy in Delhi for four years, reporting to the local police every week, according to the Hindustan Times.
Italy made this plea at The Hague just hours before Prime Minister Narendra Modi arrived at a European Union-India summit in Brussels. One of the topics on the agenda is the case of the Italian marines.
The case is being heard by the Permanent Court of Arbitration in The Hague, where on Wednesday Italy's lawyer Francesco Azzarello said: "The only reason Girone is not allowed to leave India is so that he can act as a de facto guarantee of Italy's obligation to return him for trial. A human being cannot be used as a guarantee of the conduct of a state."
He said that proceedings at The Hague could take years, which meant that Girone could be detained without charge for up to eight years, away from his family.