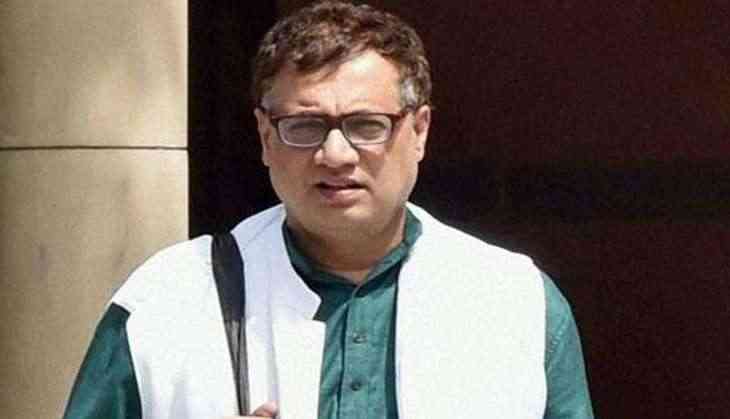 TMC leader Derek O' Brien
The Trinamool Congress (TMC) on Tuesday said that Mahatma Gandhi's grandson Gopalkrishna Gandhi was proposed and endorsed by the Opposition parties unanimously for the vice-presidential election.
Talking to ANI after the meeting, TMC leader Derek O' Brien said, "The issue of the vice-president's name didn't take us more than 15 minutes. It was only one name proposed. The TMC was first to asked to speak. Only one name was proposed and endorsed."
He further said that the meeting discussed about the many issues relating to farmers suicide, current situation of the country etc.
"The meeting had two parts. First was the current situation of the country and as to how the government agencies are being used blatantly by the BJP Government to attack all opposition parties. Be it the National Herald Case, Lalu Prasad Yadav case, Mr. Chidambaram case, Arvind Kejriwal case or Ashok Gehlot case etc. Other issues are the farmers suicides, fallout of GST, demonetisation," he added.
Meanwhile, Congress leader Mallikarjun Kharge said, "Even the independent people are supporting him (Gopal Gandhi). It is a good thing."
Earlier in the day, the Opposition parties met her to decide on their strategy to put up a joint vice-presidential candidate for the August 5 election.
The ruling BJP is expected to finalise its nominee by July 13.
A total of 18 Opposition parties met at a meeting hosted by Congress president Sonia Gandhi at Parliament library at 11 a.m.
Congress vice-president Rahul Gandhi, besides a host of leaders from other parties like the NCP, RJD, Left, TMC, SP, BSP, DMK and other smaller parties, also attended the meeting.
The elections for the next vice-president will be held on August 5. Outgoing vice-president Hamid Ansari completes his term on August 10. MPs of the Lok Sabha and Rajya Sabha vote to elect the vice president.
-ANI