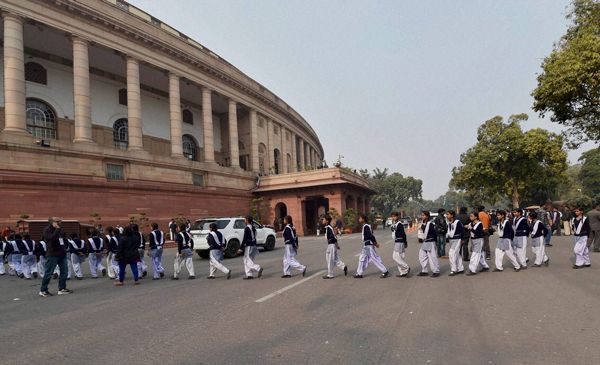 The suicide of Dalit scholar Rohith Vemula at Hyderabad Central University has not only stirred up protests from students who regard the government as anti-Dalit, but also given opposition parties another issue of discrimination with which to beat the government in the coming budget session, reports The Economic Times.
The Opposition, led by the Congress Party, will raise the issue in Parliament as an instance of the BJP's anti-Dalit attitude, a description that could harm the ruling party's prospects in several coming assembly elections.
"The vice chancellor and the (NDA) government have killed the scholar (Rohith Vemula) and they have denied human rights, that is why we want to take this to Parliament and tell the entire country how injustice is being done in the Hyderabad Central University," said Mallikarjun Kharge, leader of the Congress in the Lok Sabha and a Dalit himself.
Kharge added: "Definitely we will take this issue, but at the same time we will formulate strategy (on this issue) for the session, because we have to consult with other political parties also. This is not only in the interest of this university, but in the interest of entire Dalit community and also in the interest of the country."
Since the Narendra Modi-led government took charge in May 2014, the Opposition has accused it several times of discrimination against minorities and the marginalised, both in Parliament and elsewhere, and used these accusations to make a point during several assembly elections.
Some examples of issues raised by the Opposition:
- - The attacks on churches in Delhi
- - RSS chief Mohan Bhagwat's remarks on rethinking reservations
- - The deaths of two Dalit children in Faridabad who were burned alive
- - Union minister VK Singh's remark following the gruesome deaths in Faridabad that "If someone throws stones at a dog, the government is not responsible"
- - The case of Congress leader Kumari Selja, a member of a scheduled caste, who had been asked for her caste when she visited the Dwarka temple in Gujarat.