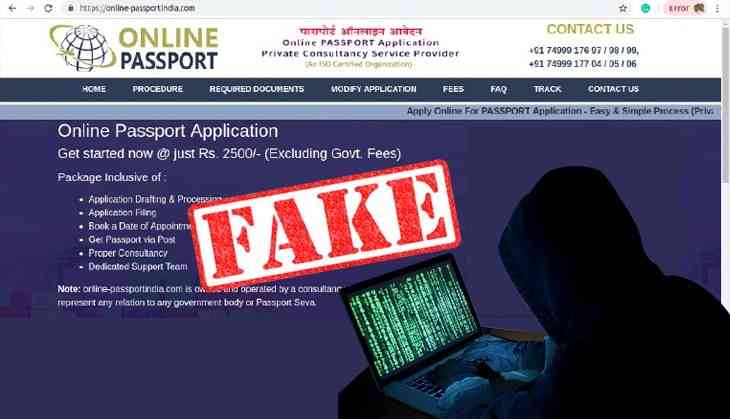 If you are planning to apply for an Indian passport online then chances are that you will end up landing on a fake website created to steal your money and personal details like passport number, mobile number and address.
Fraudulent websites asking you to apply online for passport application have become a nuisance. The names of such fake website resemble the official website of the Ministry of External Affairs, Government of India.
The official website of the external affairs ministry has put up a notice mentioning the names of a few fraudulent websites.
The notice reads: Some of these fake websites are registered in the domain name *.org, *., *.com such as www.indiapassport.org, www.online-passportindia.com, www.passportindiaportal.in, www.passport-india.in, www.passport-seva.in, www.applypassport.org and many other similar looking websites.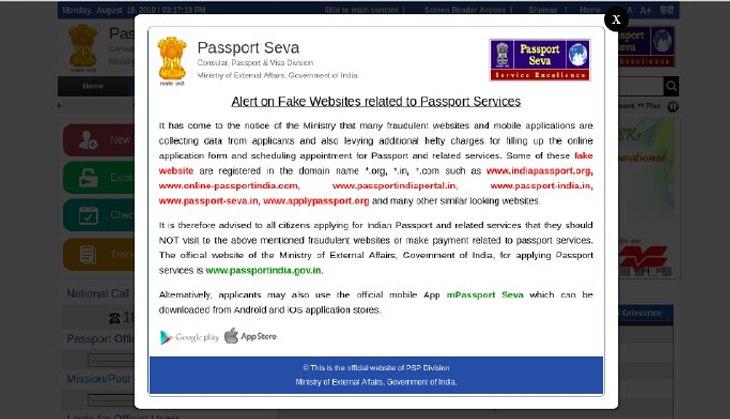 Online passport
Shockingly, these fraudulent websites are fully active and appearing on the top in search engines. " I wanted to apply for renewal of my passport online but ended up being deceived by www.online-passportindia.com," says Lipika Sharma. She was asked to transfer Rs 4,000 as processing fee for passport renewal.
"After making the payment, I received a call from them asking me to come to their office near Cannaught Place. I got suspicious and started asking questions about their connections with the passport issuing authority. The lady caller disconnected with a promise to call in five minutes but that did not happen," adds Lipika Sharma. The phone is switched off now and other phone numbers mentioned on the website are not functional.
When Lipika finally reached the official website, she was confronted with the notice that websites like www.online-passportindia.com are fraudulent websites cheating people.
"When the government is aware of the illegal activities of such websites, then these websites should not be active and people running these websites should be behind the bars," demands Lipika.
It is shocking that fraudulent websites are brazenly cheating people but cyber crime cell and concerned authorities have done only precious little to safeguard people against passport frauds.