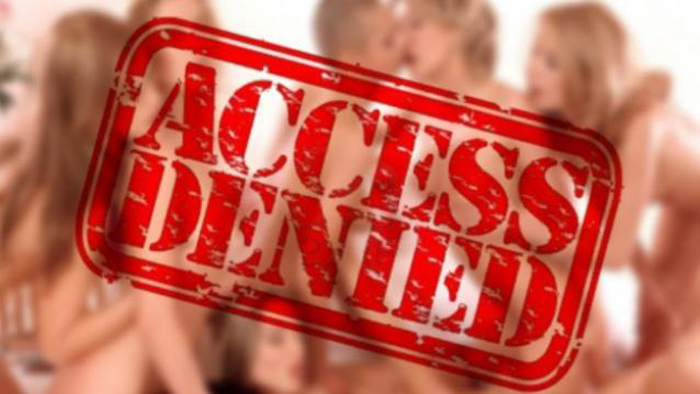 So you've probably read over a 100 articles that countdown to 2016 by now. And we'll admit, we've written quite a few too. But honestly, there's been none as true as this one.
Because what else can you possibly call 2015 but, in true Pretentious Movie Reviews style, the Year of Most Bans Ever. We should probably be upset about how the year has panned out, but really, we'd rather celebrate its end with some quality champagne. Except if you're reading this in Bihar sometime in April 2016. If so, have some nimbu paani, son.
Just in case you've somehow forgotten all the wonderful things you couldn't watch, eat, drink this year, here's a quick recap.
1. What, no porn?!
Yes. 2015 was the historic year when our government decided it was best for us as adults to not watch other naked adults doing the one deed we wouldn't exist without. Sometime in the holy month of August, the Department of Telecommunications banned 857 porn sites on the grounds of breaching 'morality and decency'.
"We have written to the ISPs (internet service providers) to restrict free and open access to 857 websites. This direction is based on the observations made by the honourable Supreme Court on 10 July and using section 79 (3b) of the IT Act read with Article 19 (2) of the Indian constitution," NN Kaul, Telecom Ministry spokesperson said to justify the block, quoted by Huffington Post.
Of course, someone soon spotted the sudden cloud of deprivation hanging over the aam junta of India and returned us our porn websites. Because of course, no one in the Assembly could have possibly ever watched porn right?
2. Ghulam Ali banned. Because we can't take good music
We really can't blame the Shiv Sena for this. After listening to Yo Yo Honey Singh on the radio at all hours, one tends to forget what good music really means.
In October 2015, the Sena banned Ghulam Ali from playing in a concert in Mumbai. Why? Because he's Pakistani.
As if this wasn't absurd enough, singer Abhijeet, not known for his intellectual commentary, tweeted, "These shameless people have no self respect, no work except terrorism. So called Hindu political parties jst shout 4 mileage bt never tk action agnst these Dengu Artists from terrorist country." The Sena, unsurprisingly, welcomed his statement, saying "he speaks for the nation."
So called Hindu political parties jst shout 4 mileage bt never tk action agnst these Dengu Artists from terrorist country

- abhijeet (@abhijeetsinger) October 8, 2015
That's great. But will someone please explain what a 'Dengu Artist' is?
3. 63 million lose access to internet
Yep, 63 million people in the state of Gujarat were banned from the internet following the Patel agitation. That's more than the total population of Italy.
This happened right after the convener of the Patidar Anamat Andolan Samiti, 22-year-old politician Hardik Patel, led a rally to demand Other Backward Class (OBC) status for members of the Patidar community, and was detained.
Okay. Still doesn't explain why that dude in Ahmedabad couldn't check his Facebook during lunch.
4. Unfreedom/India's Daughter
Two entirely different films - one a documentary on a rape victim, and the other on the taboo subject of lesbian love in India - with a similar goal. They were both outsider perspectives of India that our higher ups didn't think average Indians could watch. So they were conveniently banned.
5. 2 Minute Noodle drama
We're sure anyone sitting anywhere in the world who has read say five articles on India this year hasn't come across the madness that ensued post #MaggiBan.
The instant noodles that takes forever to cook made a comeback in November. All else was forgotten. H&M who?
6. Greenpeace and other NGOs
The Modi government has made its displeasure with Greenpeace India quite clear. The two have been at loggerheads since the Priya Pillai offloading case. That's not all: the government also banned funding for 69 NGOs, of which 30 worked for minorities.
How is any of this justified again?
7. B**f
The new Food That Must Not Be Named, was banned across many parts of India. #BeefBan had the country divided almost as much as #TheDress had the world divided. Which is saying something.
Things took a dark turn in September when a man in Dadri died over a rumour that he was storing You Know What for consumption. The protectors of our society soon forgot his death over more pressing issues - whether it was the right meat or not.
Also read: 4 aspects of the Dadri 'beef' murder that are beyond understanding
We're not sure if the Cow is happy with this one. Because we sure are not.
8. Beep. Beeeeeep. Beeeeeeeeeeeeep.
Not many people know that CBFC stands for Central Board of Film Certification. They assume it's the Censor Board, and with good reason. CBFC chief Pahlaj Nihalani is now known for being the man who cuts scenes without watching them.
That too in Spectre. One doesn't simply mess with James Bond.
We hope he digests his 'lunch' over that thought.
Happy New Year, everyone. God knows we need it.