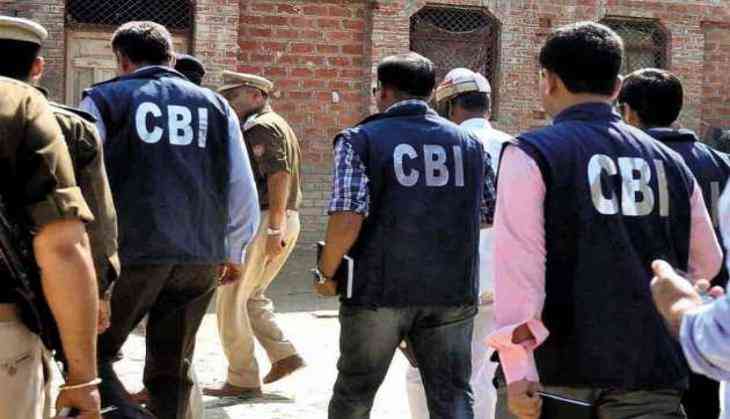 There is no businessman or famous personalities, who have the fear of the CBI raid but this time no personalities are having the fear of CBI raid as the Central Bureau of Investigation conducted the raid on its headquarters only.
Yes, this time CBI is in the controversy for itself only, as CBI is conducting the raid on its own headquarters after a controversy emerged against CBI Special Director Rakesh Asthana. Also, the Deputy Superintendent of Police Devender Kumar in custody concerning the same case.
As Devender Kumar has been accused of forgery in the matter of taking a statement of Satish Sana in a case involving meat exporter Moin Qureshi. As per the reports, it is being said that Satish paid a bribe to make the situation normal for himself when Devender was the investigation officer in the case.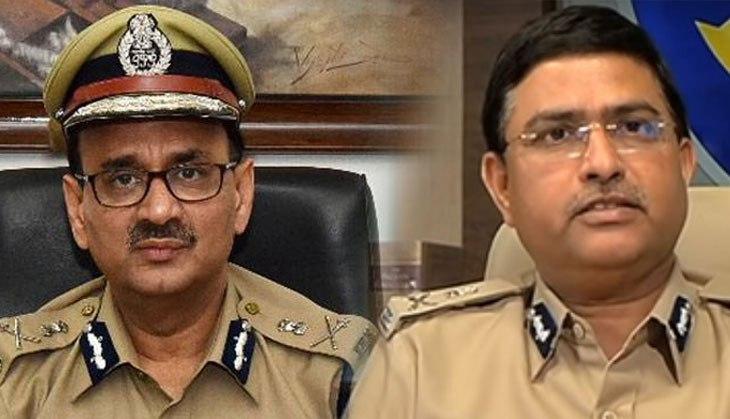 Also, Rakesh Asthana has filed a complaint against the CBU Director Alok Verma in the month of August that Verma has taken a bribe of Rs 2 crore from Satish to give a bit relief from the case.
Amid this serious situation, our Twitterati has got a chance to make a fun of it. Therefore, they have created lots of memes and jokes that has become viral on the Internet as #CBIvsCBI.
Check out some creations of Tweeple that will tickle your funny bones:
CBI: 😂😂😂 pic.twitter.com/2Jl4137lzO

— Meghrajsinh Jadeja (@MeghrajsinhJ) October 22, 2018
Now there probably will be a "CBI ki jaanch" on that CBI's raid on CBI .

— Jimmy Joeℹ (@nav2701) October 22, 2018
Haha ab CBI ko CBI pe bharosa nai raha
And that rhyme sounds perfect "kisi ko kahne se phle apni girban me jhak ke dekho"

— shubham jain (@shubhamk_jain) October 22, 2018
Did CBI know that CBI is going to raid? #CBIvsCBI https://t.co/OC3VZrqeru

— Namita Kujur (@namzcrazzy) October 22, 2018
Idea....

CBI ka naam badal kar FBI rakh do

aur phir sabit kar do is raid me videshi hath he #CBIVsCBI#AajSeTumharaNaam

— Abhijeet Gaur (@abhijeetgaur9) October 22, 2018
CBI carries out raids in CBI headquarters #CBIVsCBI #raid #special26 pic.twitter.com/T2xXq41Zjt

— Pundoras_box (@pundora_box) October 22, 2018
CBI officials after the raid on CBI headquarters#CBIVsCBI pic.twitter.com/bXsanhSEok

— Sir Rohit Sharma (@NotThatSharma) October 22, 2018
CBI 1: "CBI raid pannunga"
CBI 2: "CBI raid dhaan panrom" pic.twitter.com/UzqZGgHuZL

— Akshaya (@chococreambun) October 22, 2018
#CBI में Raid मारती #CBI 🤗 pic.twitter.com/nhC7IzOdGY

— 🇮🇳 BhartiY🌶️ The 5 Senses🔌 (@Bhartiy4) October 22, 2018
Me : CBI ne raid maari hai

Bhakt - Kispe? Italian Maino ki family pe? 😍

Me - Nahi

Bhakt - Chiddu pe? 😍

Me - Nahi

Bhakt - Vaadra pe? 😍

Me - Nahi

Bhakt - Fir Kispe ?

Me - CBI pe 😂😂😂

Bhakt - 😶#CBIVsCBI

— Roshan Rai (@RoshanKrRai) October 22, 2018
CBI ne CBI par raid kari

Aab CBI court me CBI ka accused pesh hoga CBI Judge ke samane

CBI prosecutor CBI officer ko saja dilayega#CBIvsCBI

— BATOLEBAZI (@BATOLEBAZI) October 22, 2018
CBI carrying Raid in its own headquarter.. The reputation of India's top institution as its Nadir. #CBIVsCBI pic.twitter.com/pTfHt0S2c9

— Samir (@MiRzAFoRU) October 23, 2018
What do you think over this controversy?
Comment on our Catch News official Facebook page..
Also read: CBI director Alok Verma likely to move suspension against his deputy Rakesh Asthana; officer Devender Kumar moves court for bail