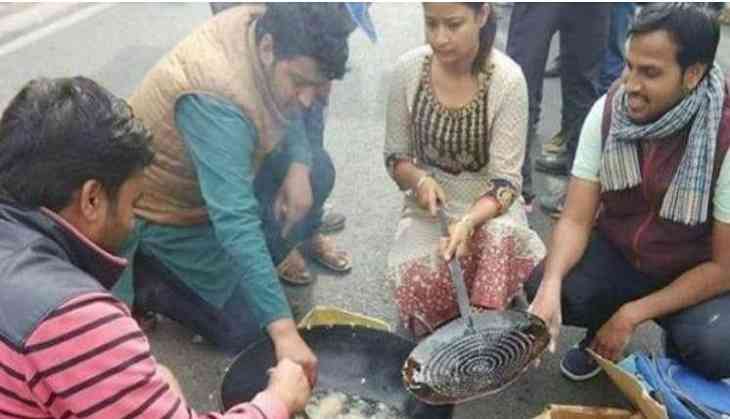 A shocking incident has come to light from the country's most prominent varsity i.e. Jawaharlal Nehru University where 4 students have fallen into trouble and fined for Rs 20,000. As JNU students make pakora (fritters) inside the campus which cost them really hard. The university administration has considered it as indisciplinary action. JNU has imposed a fine of Rs 20,000 on each student who involved in making pakoras inside the campus.
Along with the fine, one of the M.Phil students has asked to leave the hostel within 10 days while the other three has been shifted to another hostel as a punishment. These students were doing the protest over the statement of Prime Minister Modi and Amit Shah statement that 'selling pakora is also an employment', which they said in the month of February.
According to the reports of Aaj Tak, Manish Kumar, a student of the Center for Indian Language said that he was not happy with the statement made by PM Modi over pakora selling. Therefore, he added that they were showing their anger by cooking pakoras inside the campus. M.Phil student Manish Kumar Meena has belonged from Rajasthan and an enquiry has been made against the student.
Meena said that 'in the order given by the chief proctor, there is no mention of any hostel where I have to shift.' He also added that he has to complete his papers for final submission. He also added that paying a fine would waste his time due to which he won't be able to complete his work.
He also said that 'I would be going to take legal help for a relief in fine imposition.'
Watch video:
Also read: Madhya Pradesh: Shocking! denied ambulance, woman forced to give birth in moving bus