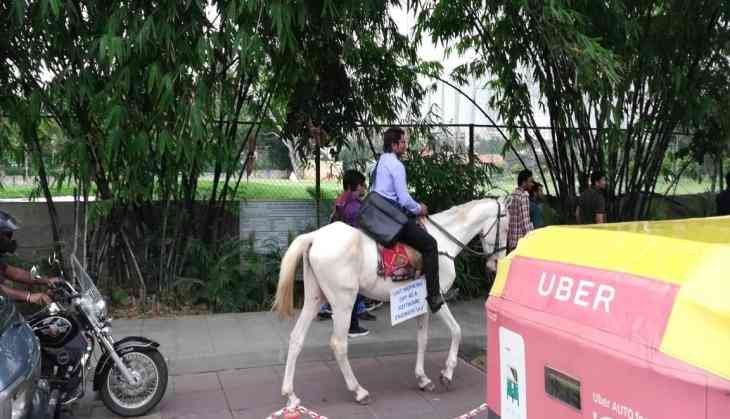 In a quite bizarre incident but honestly justified, a Bengaluru Software engineer, frustrated with the city traffic and rise in the fuel price, found a unique idea to mark a protest against it as he rode a horse to his 'last day' at work. The techie, Roopesh Kumar Verma, who originally hails from Rajasthan's Pilani ditch vehicle and chose to ride a white horse to his office in the Embassy Golf Links campus on Intermediate Ring Road in complete formals.
A placard was also hanged to the horse that read, 'last working day as a software engineer.' Apparently, however, it took him a ridiculous seven hours to reach his office – he left from his residence at 7 am, according to Deccan Herald, and reached the office at 2 pm.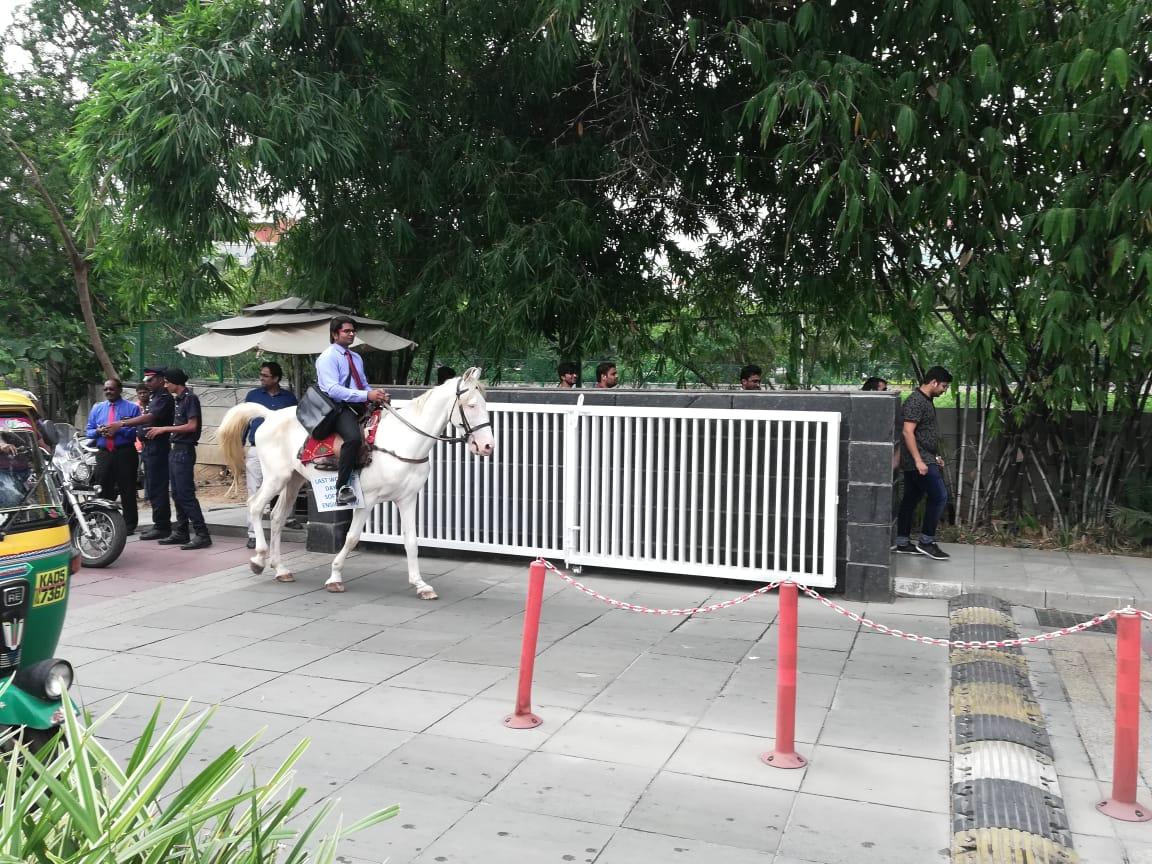 "I am from a middle-class family. This kind of social media attention is hard to digest. I never expected this," he said talking to News18.
"I have been staying in Bengaluru for the past eight years and I am fed up with the bottlenecks and air pollution. Bengaluru is overcrowded and too many vehicles on the road lead to traffic jams every day. In fact, I learnt horse riding because of a traffic headache," he said.
Verma has been working as in Bengaluru for last eight years and wanted to launch his own start-up soon. Well, his idea has made him a mini-internet sensation since his video and picture went viral on the social media.
This actually happened in EGL, Bengaluru. Watch out for the banner hanging around his neck. He came riding horse on last day of his job as software engineer.. It seems he is either highly frustrated and/or very satisfied with his resignation... Absolute hilarious... 😂😜🤣🤣🤣 pic.twitter.com/iOcPts551Z

— The Bengaluru Post (@Bengaluru_Post) June 14, 2018
Also read: Race 3: Honest review of Salman Khan starrer Remo D'Souza's film by this man will defintely make you roll on the floor laughing; video inside