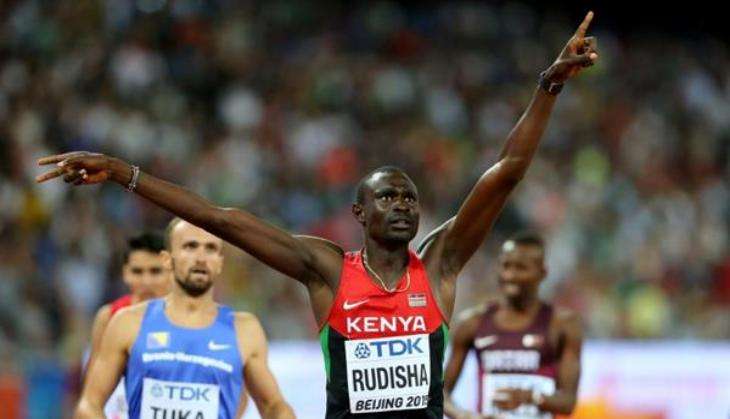 Reigning Olympic and world 800m champion and world record holder, David Rudisha is the International Event Ambassador for the 14th Standard Chartered Mumbai Marathon to be held on January 15.
The 28-year-old Kenyan middle-distance runner retained his Olympic 800m title with an imperious display at the Rio 2016 Olympic Games in August with a run of 1:42.15, the fastest time in the world since he took the gold in London four years before in a world record 1:40.91.
The Kenyan middle distance ace was the 2010 IAAF World Athlete of the Year and for three consecutive years, between 2010 and 2012, was the Track & Field News Athlete of the Year.
Having visited the country in 2012, as the Airtel Delhi Half Marathon event ambassador, Rudisha has fond memories from his first visit to India and is excited to be returning to the country, a media release from Mumbai marathon promoters, Procam International said today.
"I am delighted to be a part of the prestigious Standard Chartered Mumbai Marathon. After experiencing first-hand the warm hospitality and talent at the Airtel Delhi Half Marathon, I look forward to my visit in Mumbai," said Rudisha.
"I am very happy to be associated with an event that has taken India, and indeed the rest of the world, by storm and helped ignite the running movement in India. l hope my presence will serve as an inspiration to all participants," he added.
--
PTI