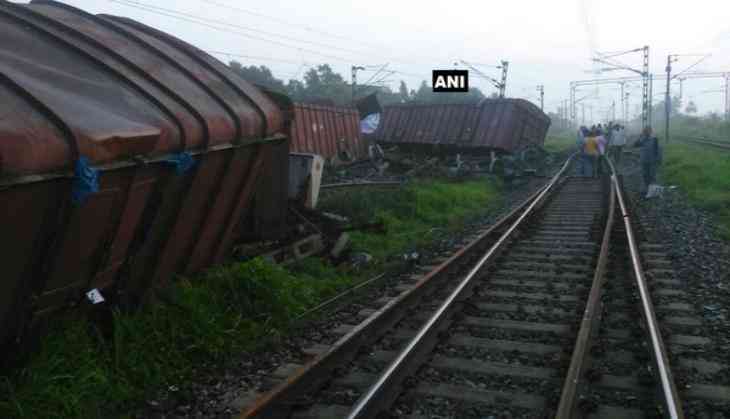 Goods tain derail in Cuttack
16 coaches of a goods train derailed near Nergundi station in Cuttack early 27 September morning, affecting the rail traffic bypassing the district.
The fertilizer-laden goods train, which was coming from Gangavaram Port, and was on its way to Haibargaon, derailed at around 4.00 a.m. near Nergundi station. As a result, all UP and Down trains via Naraj and Kapilas Road bypassing Cuttack are diverted.
Some passenger trains, like Hatia-Puri Tapaswini Express and Secunderabad-Howrah Special, had to be diverted through Naraj and Kapilas Road, while trains like Bhadrak-Bhubaneswar Passenger, Bhubaneswar-Brahmapur passenger, Brahmapur-Bhubaneswar Passenger, Cuttack-Bhadrak passenger and Bhadrak-Cuttack passenger had to be cancelled.
The Rajdhani Express, however, will continue to go via Naraj.
-ANI