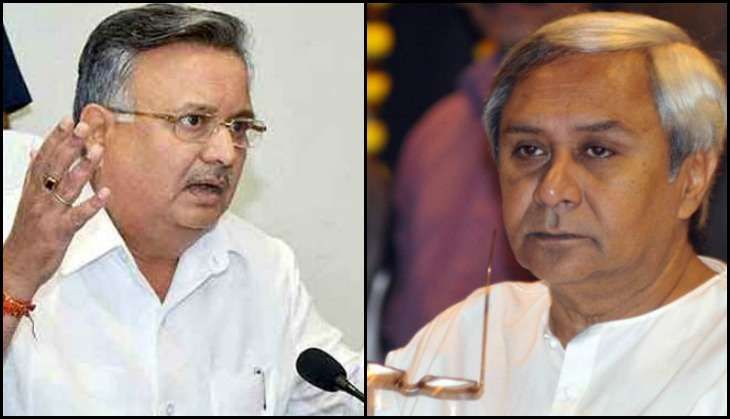 The Centre has called for a joint meeting with Chief Ministers of Odisha and Chhattisgarh to discuss the issue of sharing of the water from the Mahanadi river.
The meeting comes even as the Cauvery water sharing issue continues to rage between Karnataka and Tamil Nadu.
Odisha Chief Minister Naveen Patnaik and his Chhattisgarh counterpart Raman Singh will attend the meeting on 17 September at New Delhi, which will be chaired by water resources minister Uma Bharati.
Also Read: Farmers left high and dry as Chhattisgarh & Odisha squabble over Mahanadi water
Odisha has accused Chhattisgarh of building seven to eight barrages on the Mahanadi river without consultation which might affect the flow of water. On its part, Chhattisgarh has said that it has adhered to the water sharing norms. Raman Singh has stressed that the barrages do not hamper the flow of the river.
The Odisha government has asked the Centre to take a call on the water sharing issue. The Patnaik government demanded that a tribunal be formed to look into the water sharing issue. Patnaik also sent a delegation of BJD MPs to Chhattisgarh for a ground report.
The report will be discussed at the 17 September meeting in New Delhi.
On the other hand, the Chhattisgarh government has accused the BJD government in Odisha of using the issue for political gains.
Also Read: Congress calls for 12-hour bandh in Odisha over Mahanadi issue
During the monsoon session of the Lok Sabha, BJD MP Bhatruhari Mahtab had said: "The commitment when the Hirakud Dam was built was that the catchment area would be 84,000 sq km. That should be protected in the interest of the Hirakud reservoir. Secondly, Chhattisgarh has to ensure the non-monsoon flow of water to Odisha in a manner it was agreed upon when the Hirakud Dam was constructed. The onus is on the Union government to see that the flow of the river is maintained without hurting the interests of Odisha".