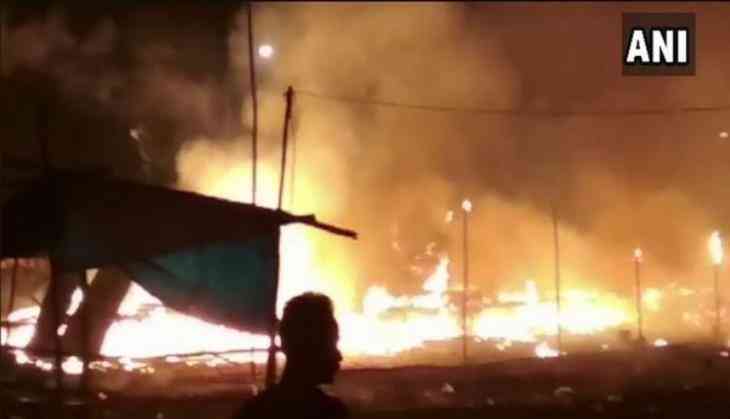 One died and three others were injured after fire broke out in a cracker shop located at a market in Rourkela, which took place in the wee hours of 18 October morning.
The incident is believed to have taken places due to an incident of short circuit in a firecracker shop, but the police have not confirmed it yet.
"The incident took place around 2:30 am- 3 am on Wednesday. The reason of the fire is not yet known. We are conducting the inquiry in this matter and the causality has not been identified," said Ramesh Chandra Dora, Inspector in-charge Rourkela Power House Police Station.
An eyewitness, who owns a firecracker shop in the market, said that he was sleeping in the shop when the incident took place.
"I heard the sound of firecrackers and came out of my shop. A saw fire at one of the shop and immediately ran away from the market," said Sanjeev Kumar.
The injured have been shifted to the nearby hospital for treatment.
Meanwhile, the flames have been doused and the police is conducting the inquiry.
-ANI