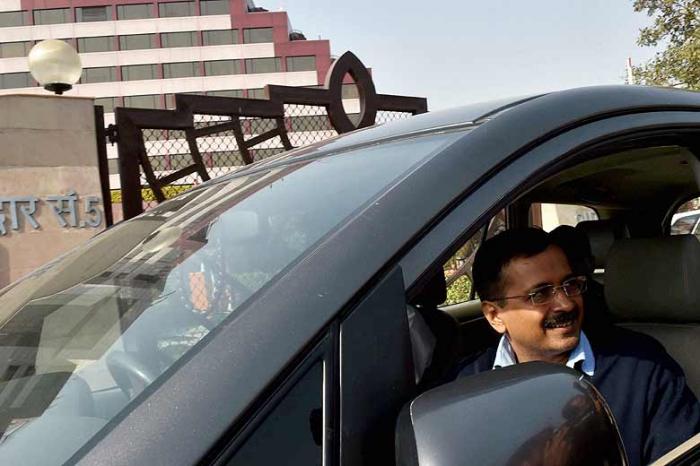 With just two days to go for implementation of the Odd-Even formula in the national capital, Chief Minister Arvind Kejriwal on Wednesday administered pledge to school students for combating pollution.
WATCHDelhi Chief Minister @ArvindKejriwal administers pledge to fight pollution to students #OddEvenFormula https://t.co/t3ETDINZ7h

- AAP Ka Mehta (@DaaruBaazMehta) December 30, 2015
"Pollution cannot be seen, everything in the hall looks clear, but there are small small particles that go inside our blood. We will start vacuum cleaning on the streets around April 1 as it is done in Europe," said Kejriwal in his address to the students.
The Delhi Chief Minister also pointed out that the Odd-Even formula could become a reality only with everyone's participation.
"Odd-Even formula will be success only when it becomes a movement. Please request your parents to join in this. It is not about me or government, but a collective responsibility of all of us," he added.
Kejriwal also said that it has been decided to allow trucks to enter Delhi after 11 p.m. so that the pollution in the national capital can be reduced.
"Roads being constructed in East, West Delhi, so trucks which pass through Delhi may be diverted. Trucks not bound for Delhi won't be allowed to enter the city," he added.
When a student asked the Delhi Chief Minister to respond on the NGT's criticism that the scheme would force the people buy two cars, Kejriwal said, "How many people have the money to buy two cars?"
Kejriwal further mentioned that the car free days resulted in drastic reduction of pollution in Delhi, hence promoting the government to try the Odd-Even formula.
(ANI)