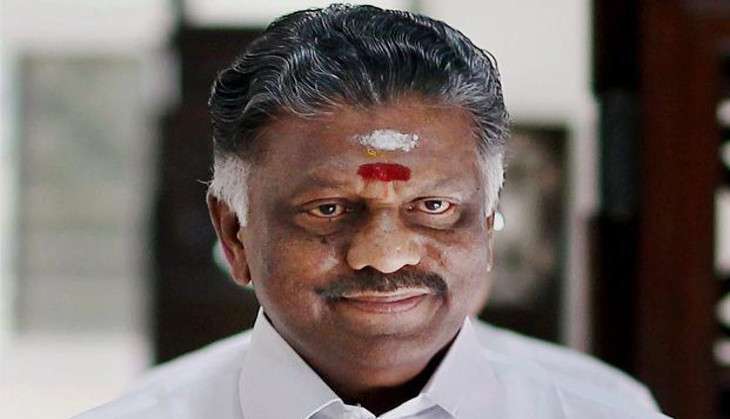 O Pannerselvam, J Jayalalithaa's close aide has been sworn in as the new Chief Minister of Tamil Nadu in a low-key event in the wee hours of Tuesday.
The swearing-in ceremony took place hours after AIADMK leader Jayalalithaa died at Chennai's Apollo Hospital after suffering a massive cardiac arrest. At around 1.20 am, Governor C Vidyasagar Rao administered the oath of office and secrecy to Panneerselvam. Remaining 32-member cabinet took oath in chorus.
Panneerselvam, 65, previously stepped in as the chief minister on two occassions when Jayalalithaa had to step down.
After Jayalalitha was hospitalised, Panneerselvam was given charge of eight ministries she personally supervised and started chairing cabinet meetings.
A seven-day mourning has been declared in the state of Tamil Nadu. Schools and colleges will be closed for three days. Jayalalithaa's body has been shifted from Apollo hospital to her residence at Poes Garden. Her body will later be kept at Chennai's Rajaji Hall for the public to pay their respect.
The other members of Panneerselvam's cabinet are: Dindigul C Srinivasan, Edappadi K Palaniswami, Sellur K Raju, P Thangamani, S P Velumani, D Jayakumar, C Ve Shanmugam, K P Anbalagan, V Saroja, M C Sampath, K C Karuppannan, R Kamaraj, O S Manian, Udumalai K Radhakrishnan, C Vijaya Baskar, R Doraikkannu, Kadambur Raju, R B Udhayakumar, Vellamandi N Natarajan, K C Veeramani, K Panidarajan, K T Rajenthra Bhalaji, P Benjamin, M R Vijayabhaskar, Nilofer Kafeel, M Manikandan, V M Rajalakshmi, G Baskaran, Sevvoor S Ramachandran, S Valarmathi, P Balakrishna Reddy.