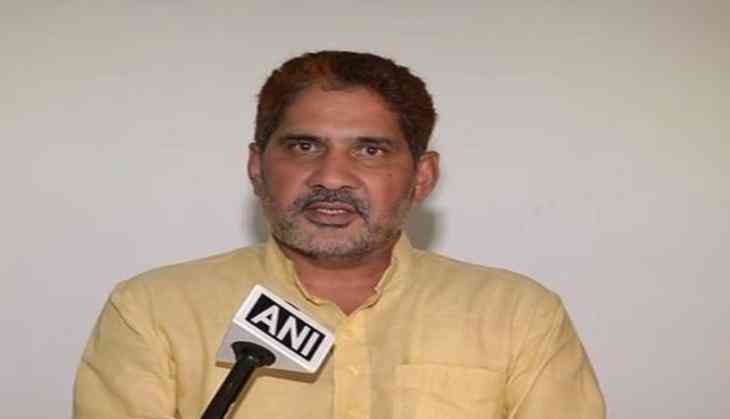 Haryana Bharatiya Janata Party (BJP) chief Subhash Barala on 9 August rebuffed the claim of pressurising or influencing the Police in the Chandigarh stalking case, in which his son Vikas is an accused.
"Neither we tried to politicise this issue nor to pressure or influence the Chandigarh Police in the probe. Whatever allegation is being made we want the police to probe the same efficiently. I don't think police is being careless on this issue," Barala told the media here.
Barala reiterated his earlier statement and said the victim Varnika Kundu is like his daughter.
"Varnika Kundu is like my daughter and the daughter of the nation. As soon as I got to know about the notice issued by the Police, I informed Vikas and asked him to come and cooperate in the probe. Earlier also he co-operated with the police," he said.
While Subhash Barala was talking to the reporters here, his son called him up as he was about to reach Sector 26 Police station.
Following Vikas's call, the Haryana BJP chief left the press briefing in the middle.
Meanwhile, Haryana BJP spokesman Jawahar Yadav launched a scathing attack on the Congress party for politicising the case and said that from the statement of the grand party, it seems that they are more experienced in 'pressurising' the administration.
"The Congress Party accused us of pressurising the Police and influencing administration. It seems that they are very experienced in pressuring the administration and are just trying to impose their experience on us," Yadav said in the press briefing here.
He even highlighted few case of molestation against the Congress leaders and said the BJP never politicised such issues.
"We believe that justice should be given to Varnika Kundu. She is satisfied with the probe till now. She doesn't think that the administration is being pressurised," he said.
Yadav said it is the Congress Party who is playing with the feelings of the accused by fanning this issue.
Meanwhile, Vikas Barala and the other accused Ashish Kumar appeared in Chandigarh Sector 26 Police Station.
Earlier in the day, Tajender Singh Luthra, Director General of Police (DGP) said that both the accused in the Chandigarh stalking case had refused to give their blood and urine sample for the investigation.
The notice was issued to both the accused under 160 Code of Criminal Procedure (CrPC) and the case has been filed against Barala under Section 354D (stalking), 341 (wrongful restraint), 34 (common intention) of the Indian Penal Code (IPC) and 185 MV Act (rash driving).
Vikas Barala was arrested on 5 August on the charges of stalking and harassing the IAS officer's daughter Varnika Kundu in Chandigarh. He was, however, granted bail on the same day.
-ANI