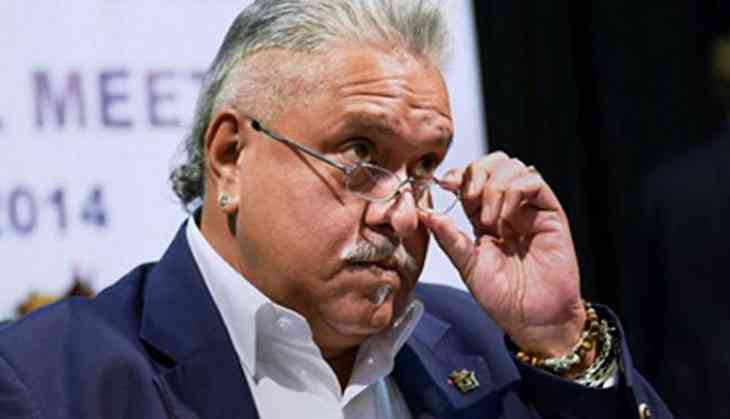 Not a big achievement, but a good attempt by govt.: Ex-CBI director on Vijay Mallya's arrest
Speaking in support of liquor baron Vijay Mallya's arrest in London, former Central Bureau of Investigation (CBI) director D.R. Karthikeyan on Wednesday asserted that Vijay Mallya's arrest was not a big feat, but a good attempt by the government.
'With such support from the Scotland Yard, this is not a very big achievement, but a good attempt by the government. But being liberal will not help now, strict action should be taken soon,' Karthikeyan told ANI.
Karthikeyan also asserted if this kind of cases increased, then people would stop trusting the government.
'The country should not give room for people to escape in future, especially cheating the government. If these kinds of case increase, then people will stop trusting the government,' he said.
Yesterday, Mallya, while downplaying the din surrounding his sensational arrest in London, took a swipe at the Indian media.
'Usual Indian media hype. An extradition hearing in Court started today as expected,' he tweeted.
Following Mallya's arrest, the Scotland Yard issued a statement saying that the absconding businessman was arrested on behalf of the Indian authorities in relation to accusations of fraud.
'Officers from the Metropolitan Police's Extradition Unit have this morning, Tuesday 18 April arrested a man on an extraction warrant. He was arrested after attending a central London police station and will appear at Westminster Magistrates' Court later today, 18 April,' read the official statement of the Scotland Yard.
His arrest came after a Delhi court had issued an open-ended non-bailable warrant against Mallya in connection with the 1995 FERA violation case.
Last month, the Ministry of External Affairs (MEA) informed that Mallya's extradition has been stratified by the Secretary of State of the U.K. Government and added that a warrant would soon be released against him.
-ANI