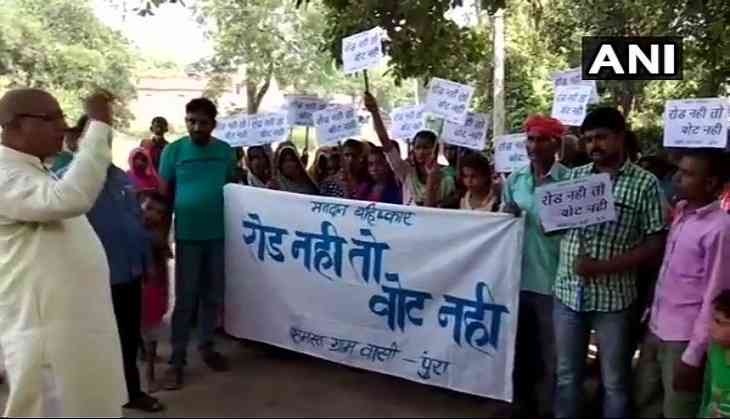 Residents of Pura village of the district on Sunday staged a protest and threatened to boycott all upcoming elections demanding construction of roads in the village.
The protestors took to the streets with placards reading 'No Road No Vote'. They even put up a banner saying, no politicians will be allowed to enter the village until their demands are met.
Village head, Sunil Pandey, said, "There is no real road in our village and the path has turned into a big pothole. The people of this village have to face great inconvenience due to the pathetic state of the roads. I have personally met many public representatives including MP and MLA but nothing has happened so far. Now the whole village has decided that we won't vote until we get a road. We will completely boycott elections."
Further crying foul over low funds allocated to him, he added, "I only get 15 lakh as fund and within that, I have to take care of small development work in three villages, the construction of this road requires much more fund."
Expressing anguish over the state of affairs, a lady resident said, "A lot of governments came and gone but the problem of our road has not been solved. We have now decided that we will not vote until the road is are constructed."
Another senior resident of the village, said, "It has become very hard to commute on this road. We fear that we might get injured. It has been more than two and a half decades since this road was last constructed. I am 75 years old and I have seen this road being constructed only once.
(PTI)