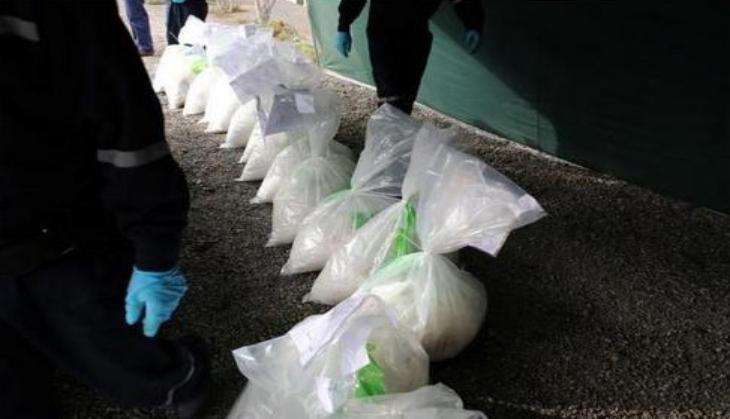 Goa, the land of rave parties, recorded seizure of only 0.33 kgs of cocaine and no heroin, ATS, tablets and CBCS in 2016. This was admitted by the Ministry of Home Affairs in reply to a question regarding the illicit drug trade in India asked by MPs Paresh Rawal, CR Patil, and Pankaj Chaudhary in the Lok Sabha.
New Delhi saw the highest seizure of cocaine with 7.47 kgs being seized, followed by Maharashtra with 4.61 kgs. Gujarat had a disproportionately high seizure of 1419.05 kgs of ATS (ecstasy and methamphetamine), with most other states having no seizures of the drug except Andhra Pradesh which saw a seizure of 240.19 kgs of ATS. Orissa, where cannabis consumption is not illegal and government excise shops sell it, saw 78273.21 kgs of seizure of Ganja, highest in the country.
Opium and Poppy Husk seizures were the highest in Rajasthan and Punjab, a known route of smugglers of the drugs. Rajasthan seized 523.41 kgs of Opium and 43832.05 kgs of Poppy Husk and Poppy Straw.. While Punjab seized 248.62 kgs of Opium and 28669.02 kgs of Poppy Husk and Poppy Straw. Punjab also had a high number of tablets seized at 1401353, third highest in the country, behind Mizoram and New Delhi.
The Ministry said that the steps it was taking to tackle the menace of drugs included "intensive preventive and interdiction efforts along known drug routes, strict surveillance and enforcement at import and export points, and increased international cooperation." It added that the Ministry had empowered the Border Security Force, Sashastra Seema Bal and Coast Guard under the Narcotic Drugs & Psychotropic Substances (NDPS) Act "for making interdiction of narcotic drugs and to prevent smuggling of the same."
The Ministry also said that according to them there are adequate provisions in the NDPS Act, 1985 to tackle the problem, as the punishment included the death penalty for repeated offenders.