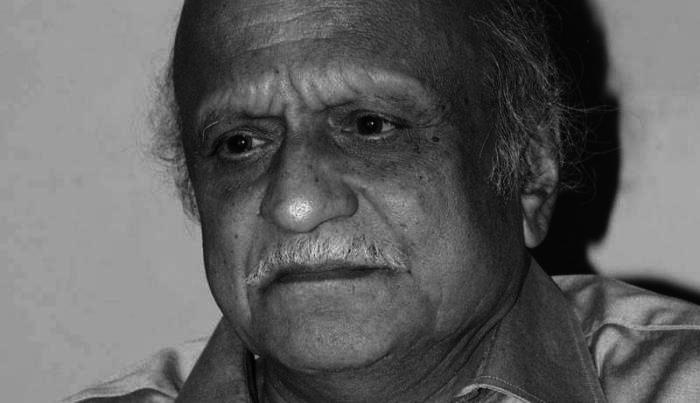 It is a crime to be a rationalist in India. You are not supposed to speak your mind, question religious beliefs or attack witless superstitions. And if you still dare to do so, be ready to be greeted with bullets.
This is at least what the death of Kannada epigraphist and academic, Dr M M Kalburgi is suggestive of. On 30 August at around 8.40 am, some miscreants barged into his house at Kalyan Nagar (Karnataka) and opened fire.A severely injured Kalburgi was rushed to the hospital but failed to respond to treatment and succumbed to the wounds.
Also read: Kannada scholar MM Kalburgi shot dead; Twitter threat to KS Bhagwan deleted
A dauntless being, the 77-year-old Kalburgi often through his speeches and writings attacked blind beliefs and had his run-ins with right wing Hindutva groups. Controversies found him every time he wrote, and his work was especially criticised in 1989.
Satanic Verses
It was in the year 1989 that an outrage over Kalburgi's book, Marga-One, erupted. Religious partisans belonging to the powerful Lingayat community of Karnataka came down aggressively on Kalburgi, accusing him of making derogatory references to the founder of Veerashaiva-the liberal Shaivism followed by Lingayats-Basavesh-wara, his wife and sister.
Following the protest, Kalburgi was forced to 'recant' the work for which he devoted several years of his life. A broken Kalburgi then said in an interview: "I did it to save the lives of my family. But I also committed intellectual suicide on that day."
On the radar of fanatics
In June 2014, while making a speech about the Karnataka's Anti-superstition Bill, Kalburgi made a supportive statement for late UR Ananthamurthy, another Kannada writer and Jnanapith awardee, saying that there was nothing wrong with urinating on stone idols.
When he made this highly contentious statement, Kalburgi was referring to one of the incidents listed by Ananthamurthy in his 1996 book called "Bettale Puje Yake Kudadhu" (roughly translated as "Why nude worship is not acceptable"), where he recounts a childhood experience in which he urinates on a particular deity of the village, in a bid to challenge his traditional upbringing that everything was sacred.
A case was registered against Ananthamurthy, who died in August last year and Kalbargi after the incident for hurting Hindu sentiments. Both the scholars drew state-wide flak from the Vishwa Hindu Parishad and Bajrang Dal, who burnt effigies of the scholars and demanded their immediate arrest.
During one such protest outside his house, activists of the Bajrang Dal attacked the property with stones and soda bottles.
Incidentally, armed policemen who kept a vigil outside Kalburgi's house were withdrawn just 15 days ago, at the request of the professor.