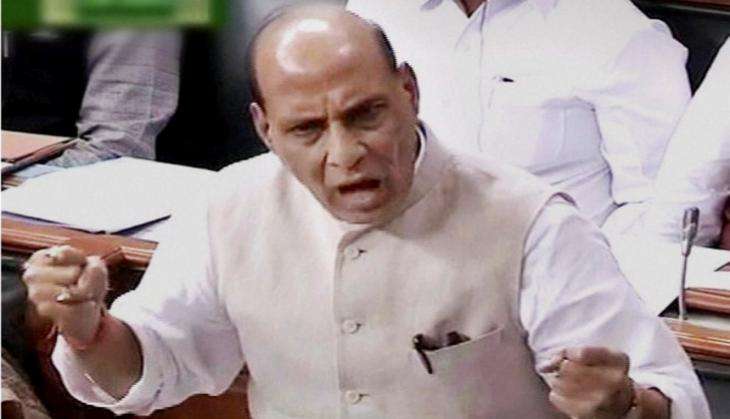 Union Home Minister Rajnath Singh today assured people that no compromise would be made with India's prestige and that the country's head will always remain high.
Addressing the media, Singh said: "Every child of the nation believes in our army, whatever the army has done until now has been well respected. I want to assure the people that the country's honour and prestige will not be compromised with and its head will always remain high."
The Union Home Minister also praised the armed forces and said they have the backing of the entire nation. While concluding, he said the crux of all the meetings is that the government won't allow anyone or anything to malign the name of the country.
Singh is on a two-day visit to the Ladakh region as part of the Centre's outreach to Jammu and Kashmir.
He interacted with a cross-section of people in Kargil and also held meetings with delegations of political parties, civil society groups and individuals and took their views on development related issues.
In the wake of the terror attack in Baramulla, the Home Minister had on 3 October said the security forces are giving a befitting reply to the terrorists from the other side of the border.
--ANI