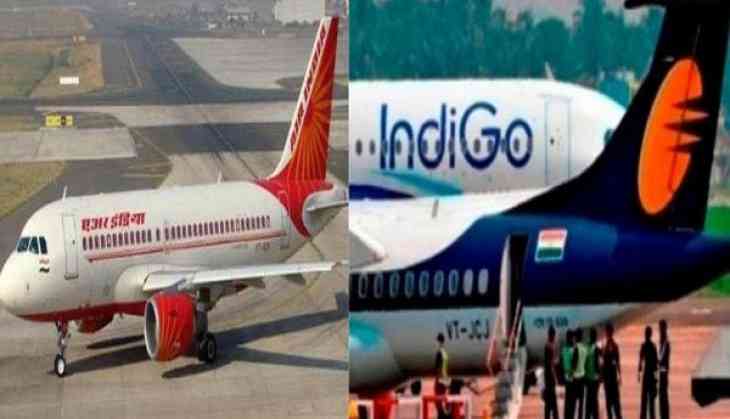 No collusion like situation at Delhi airport: DGCA (ANI)
The Directorate General of Civil Aviation (DGCA) on 7 April claimed there was not a collusion like situation between Air India and IndiGo planes at Delhi's Indira Gandhi International (IGI) Airport on Friday morning.

In a statement, the DGCA said, "IndiGo aircraft was landing on runway number 27 and did go around. Air India aircraft, which was taking off from runway number 28 was asked to reject take off as per normal protocol."

"No safety issue, no collision issue and no infringement was reported. Therefore, nowhere safety was compromised," it added.

Earlier on Friday morning, Air India flight AI 156 from Delhi to Goa with 119 passengers including three infants was scheduled to take off from IGI Airport at 10.30 a.m. on Friday. But, ATC officials noticed that 6E 398 Indigo flight from Ranchi to New Delhi was landed on the same runway and they immediately stopped the Air India flight.

A similar incident was also reported in December last year when IndiGo and SpiceJet aircrafts came face-to-face when Indigo plane was headed towards taxiway after landing just when SpiceJet aircraft was preparing for takeoff at IGI Airport.
-ANI