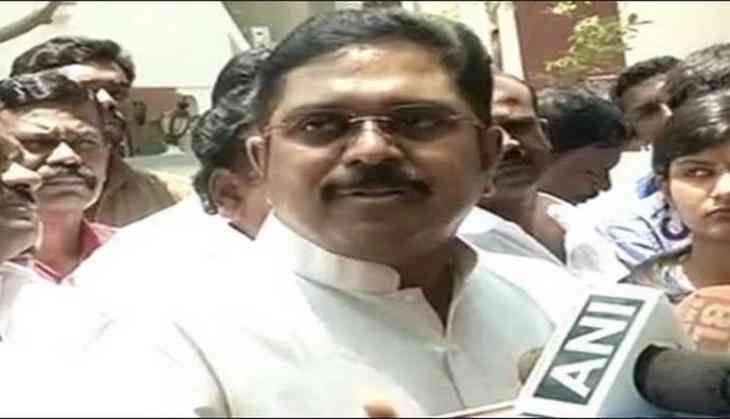 Joint Commissioner of Delhi Police (crime branch) Praveer Ranjan on Friday said that All India Anna Dravida Munnetra Kazagham (Amma) faction leader TTV Dinakaran is not provided clean chit in RK Nagar bypoll bribery case.
Ranjan told ANI that final chargesheet is yet to be filed in the case.
"The final chargesheet is yet to be filed. There is no clean chit to Dinakaran in bribe case," he said.
Meanwhile, the Delhi Police today filed chargesheet in the Tis Hazari court against middleman Sukesh.
Dinakaran was arrested on April 26. He was accused of trying to bribe Election Commission officials to get AIADMK's poll symbol - Two Leaves - for the Amma faction of the party.
Dinakaran was accused of giving money to middleman Sukesh Chandrasekar, who had been arrested on April 16. The Tis Hazari Court granted bail to Dinakaran on June 5 in this case.
On June 14, the Delhi High Court dismissed the bail plea of Sukesh Chandrashekar. Justice S Muralidhar turned down Chandrashekar's bail application on the ground that the police had seized a fake Rajya Sabha member ID card from his possession which was a "serious threat on Parliament's security".
The EC had frozen the AIADMK's symbol after the two factions - one led by Dinakaran's aunt Sasikala and the other by former chief minister O Panneerselvam - staked a claim to it.
Dinakaran is facing the charge of arranging the money from undisclosed sources and getting it transferred from Chennai to Delhi through illegal channels.
-ANI