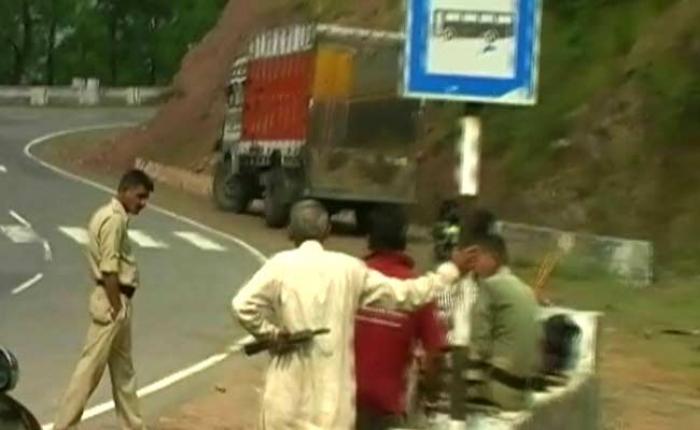 According to media reports, no arrests have been made in the case where a 20-year-old was lynched by a mob in Shimla on October 16 for allegedly smuggling cows.
The deceased, Noman, from Saharanpur, was allegedly killed in Sarahan, Himachal Pradesh, by villagers who believed he was involved in smuggling of cattle.
According to media reports, the villagers spotted a truck full of cattle being driven rashly on October 16. The villagers reportedly suspected that the cattle were being taken to Uttar Pradesh for slaughter and alerted the police.
According to reports, the truck met with an accident following which the villagers secured the cattle and began to beat up the men travelling in the truck. The mob also beat up Noman, who was travelling in a separate vehicle that was escorting the truck.
The men accused of smuggling cattle attempted to escape but four of them were caught by the villagers and handed over to the police. A severely-injured Noman was found by the police on the side of the road on October 17 and was taken to a local hospital, where he succumbed to his injuries.
Police said a case under Section 302 of the IPC has been registered against unknown persons. The four men have been taken into custody and booked under Section 11 of the Prevention of Cruelty to Animals Act, Section 8 of the Himachal Pradesh Cow Slaughter Act and Section 429 of the IPC .
As per the statement given by a police officer to NDTV, the mob comprised mostly of youngsters between the ages of 20-22. Police said that they have not been able to confirm the association of the accused with any religious group. However, a ccording to an International Business Times report , activists of the Bajrang Dal were among the mob.
The mob reportedly left a sign reading Jai Shree Ram (Hail Lord Ram) in red paint at the spot where they beat up Noman.
The incident comes weeks after a man was lynched in Dadri over rumours that his family had consumed and stored beef.