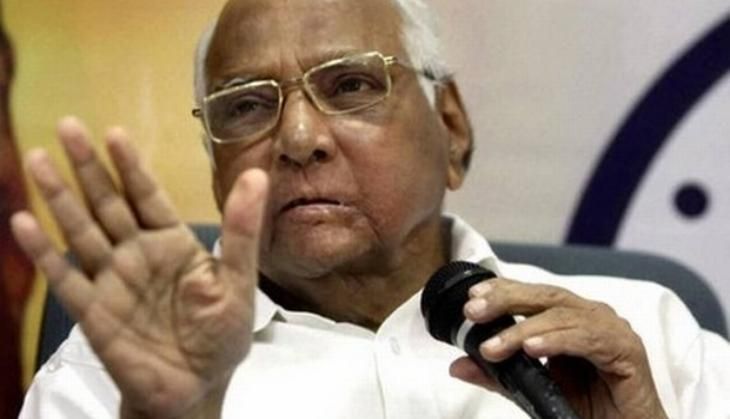 Nationalist Congress Party chief Sharad Pawar has said that Bihar Chief Minister Nitish Kumar must be the number one choice for an anti-BJP alliance - implying that Bihar CM must be the face of such alliance. 
According to an Economic Times report, Pawar said that a Sonia Gandhi-led party would be more effective than a party led by Rahul Gandhi but stressed that Nitish Kumar was the cementing force.
"As of today in India, if the Opposition has to come together and provide an alternative, he (Nitish Kumar) is the number one name," the Economic Times quoted Pawar. He also said that the NCP would be open to associating itself with such a non-BJP set-up.
Talking about how the Congress president has evolved, Pawar said, "Sonia Gandhi enjoys more acceptability including with other opposition parties. Some of us fought with her and we have seen the change in her. She is very accommodative."
On the AgustaWestland chopper scam, Sharad Pawar said, "When allegations first surfaced, (former prime minister) Manmohan Singh immediately took the decision to cancel it. Whatever advance was given was also withdrawn. A CBI inquiry was formed. There were three-four helicopters that had reached India and that was not taken... If suppose some monetary interest was involved, how will they take all these actions? Who will pay money if the contract is cancelled? Those who are raising it are also fully aware of it".