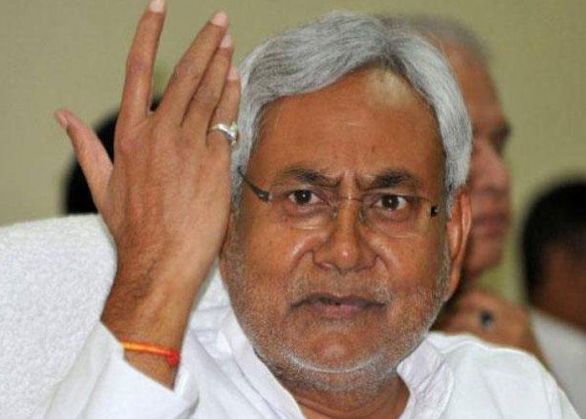 Bihar Chief Minister Nitish Kumar on 12 August announced that a consensus has been reached on seat sharing between all three parties Janata Dal (United), Rashtriya Janata Dal (RJD) and Congress.
Kumar held a joint press conference with Congress leader CP Joshi and RJD chief Lalu Prasad Yadav.
Here are the major highlights -
1. Lalu Prasad Yadav said that the three parties have come together to "fight the divisive force that Narendra Modi is".
2. Expressing full confidence in the Janta alliance Lalu said, "Hum majbooti ke saath ane wale chunaav mein jo sirf Bihar ka nhi pure desh ka chunaav hai, BJP ko dhool chataayeinge" (We will fight BJP with all our might and defeat it).
3. Nitish Kumar said that the three parties will participate in the Bihar Swabhimaan rally on 30 August at Gandhi Maidan.
4. He also reiterated that the DNA comment was an insult directed at all citizens of Bihar and India and that 50,000 DNA samples would be sent to Modi.
5. Raising the issue of giving tickets to candidates with criminal background, the Bihar Chief Minister said, "If they are ready to not give election ticket to any of tainted people within their party & alliance, we are ready too."
6. CP Joshi informed mediapersons that the Congress leadership will be present at the rally and that his party fully supports the "shabd wapsi" campaign launched by Nitish Kumar against Prime Minister Narendra Modi's DNA comment. However, Joshi did not name the Congress leaders who would be present at the rally.