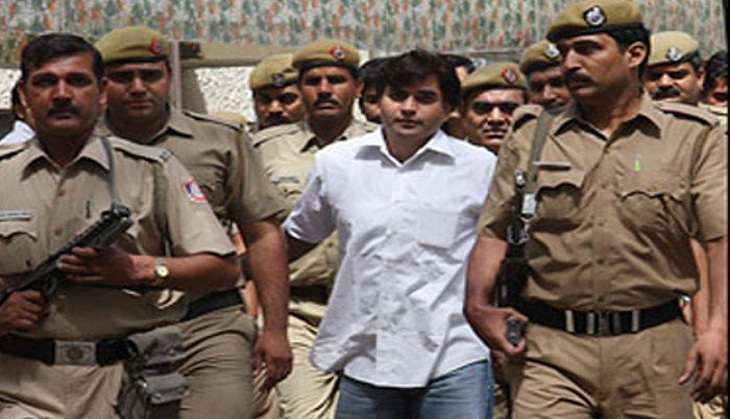 On 3 October, a Supreme Court division bench of Justices Dipak Misra and C Nagappan pronounced the sentence for convicts Vikas Yadav, his cousin Vishal, and their accomplice Sukhdev Yadav, ruling that their jail sentence would run concurrently, not consecutively.
As per the Supreme Court order, the term for imprisonment for Vikas and Vishal Yadav was reduced by five years, bringing it down from 30 to 25 years. Pehalwan was sentenced to a prison term of 20 years.
Nitish Katara case: Vikas Yadav and Vishal Yadav sentenced to 25 years in prison.

— ANI (@ANI_news) October 3, 2016
The apex court on Monday pronounced the verdict on the appeals filed by Vikas Yadav and his cousin Vishal against the Delhi High Court order which had enhanced the life term to 25 years in jail without remission and an additional five years for destruction of evidence in the case by terming the murder of Katara as 'honour killing'.
Yadavs' acquaintance Sukhdev Yadav alias Pehelwan was also awarded an enhanced life sentence of 25 years without remission by the court which held that the crime fell in 'rarest of rare category', but saved them from the gallows saying possibility of their reformation and rehabilitation is not "unforseeably foreclosed".
The Supreme Court had on 17 August, 2015, upheld the conviction of Vikas, Vishal and Sukhdev, saying "only criminals are crying for justice" in this country.
While upholding the conviction, the apex court had said it will separately consider hearing pleas on the limited aspect relating to enhancement of quantum of sentence of the three convicts by the High Court.
It had issued notice to the Delhi government on the scope of punishment and sought the reply within six weeks.
Earlier, the high court had held that the murder of Katara, who was in love with Vikas's sister, was an "honour killing" which was done in a "very carefully planned and premeditated" manner with "extreme vengeance".
--with Agency inputs