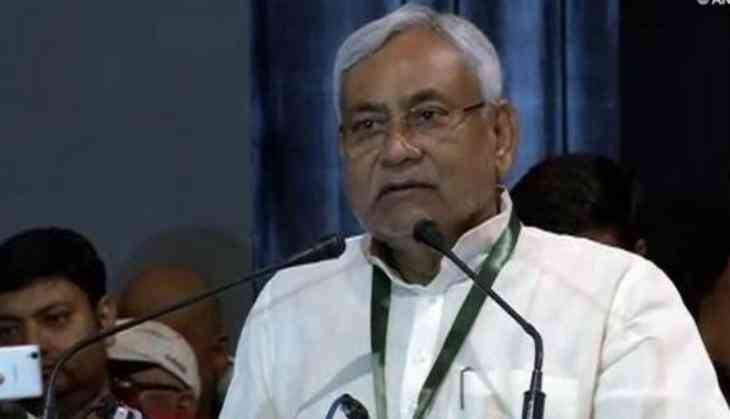 Taking a dig at Prime Minister Narendra Modi Bihar chief minister Nitish Kumar on Saturday questioned his self-proclaimed 'mother-son' relationship with the River Ganga.
"Kaha gaya 'Maa Ganga ne bulaya hai', lekin hum Banaras gaye toh log keh rahe the Ganga Maa khoj rhi thi kahan gaya mera beta," said Nitish at a Janata Dal United rally in Patna.
Nitish asked Prime Minister Modi's visits to his Parliamentary constituency in Varanasi, are so infrequent, how could he even suggest that 'Mother Ganga was looking for her missing son'.
Apart from extending brief support to Prime Minister Modi on the issue of demonetisation, Nitish Kumar has not seen eye-to-eye with the Bharatiya Janata Party (BJP) since hid party snapped a 17-year-long alliance before the 2014 general election.
-ANI