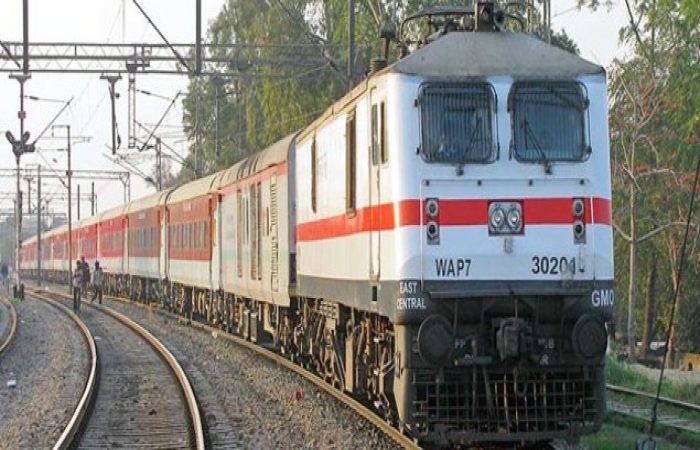 The National Green Tribunal on Tuesday, 4 August, issued notice to 66 offenders who were caught dumping waste on railway tracks in the national capital and refused to pay Rs 5,000 fine as per orders of the green panel.
A bench headed by NGT Chairperson Justice Swatanter Kumar directed these persons to be present before Tribunal and show cause why they not be directed to pay the fine as per Section 15 of the NGT Act.
"Railway authorities had challaned 66 persons who were found to be throwing garbage and other waste on the railway tracks. They were required to pay Rs 5,000 in terms of the orders of the Tribunal as per polluter pays principle.
"These persons paid the fine imposed on them by railway authority which amounted to Rs 100 and Rs 200 but declined to pay Rs 5,000 in furtherance to orders of the Tribunal. Issue notice to 66 persons to be present before Tribunal and show cause why they not be directed to pay the fine as per Section 15 of the NGT Act," the bench said.
On the issue of rehabiliatation of jhuggi clusters located within the safety zone of the railway property, the Tribunal issued directions to the Chief Secretary of the Delhi government to ensure that due representation is made during the hearing in the case.
During the hearing, the railways submitted a status report on the New Delhi-Sadar Bazar-Sabzi Mandi stretch and claimed that they have cleared all waste dumped on the platforms, railway tracks and other railway property.
Even the waste material dumped near the jhuggi clusters and below the Railway Over Bridges (ROB) has been removed, it said.
The railways also submitted photographs of different places showing the extent of cleanliness carried out by them.
A lot of waste has been cleared along the railway tracks and we have also planted saplings to enhance greenery. In a month, the railways have spent Rs 10 lakh to clean the area," advocate Om Prakash, appearing for Ministry of Railway, said.
Irked by the filth around railway tracks, the Tribunal had earlier slammed the Railways and directed it to submit a list of offenders who have refused to pay fine.
Cracking the whip on those littering on railway platforms and tracks, the Tribunal had announced a fine of Rs 5,000 on individuals spotted throwing waste in these areas.
The green bench had also taken a stern view on houses constructed near railway tracks and directed that if any municipal solid waste is found on tracks, each person living in those houses shall be liable to pay Rs 5,000 as compensation for causing pollution.
It had also asked the authorities concerned to install mobile toilets near slum clusters in order to control pollution caused by plastic products and human defecation around railway tracks.
-PTI