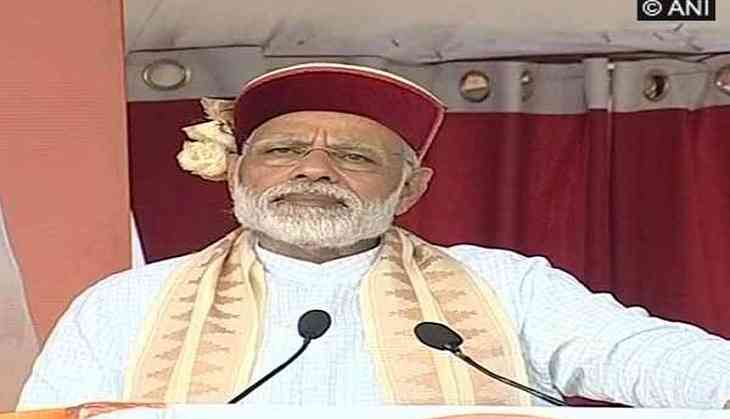 Prime Minister Narendra Modi on 3 October, after laying the foundation stone for AIIMS, said that the institute will not only improve standard of medical facility, but will also give a major boost to tourism and generate employment.
Trying to woo the electorates of the hill state which will go for polls later this year, Prime Minister Modi asserted that he shares a special bond with the state and that he is obliged to have got a chance to serve the people of the state.
"I share a very special bond with Himachal Pradesh. I have received immense love from Himachal. And if I get a chance to serve the people of Himachal, it is a matter of honour for me. Tourists come here from far off places. If they get access to AIIMS and get treated well, they will want to come here frequently," said Prime Minister Modi.
"Opening of AIIMS in Himachal Pradesh especially in this region of the state has a lot of benefits for people. This AIIMS has not only come as lifeline for the people of Himachal but also a boost to the tourism sector here. We're making a campus where over 3000 people will work together. This is also bringing employment opportunities," he added.
Averring that the IIT will change the face of education in the state, the Prime Minister said, "IIT is not just a college but it is the beginning of a new era."
He further said that there are 13 development projects in Himachal Pradesh for which the central government will invest Rs. 15,000 crores.
Elucidating the initiatives taken by the government, the Prime Minister underlined that by giving a nod to the One Rank, One Pension (OROP) scheme, the ruling dispensation at the Centre fulfilled the long pending demand of ex-servicemen.
"For over 40 years, OROP was pending. Now, we have disbursed three out of four instalments that have helped our ex-servicemen," he said.
"Indradhanush Yojna has covered significant ground in vaccination. I congratulate JP Nadda ji for his efforts," he added.
-ANI