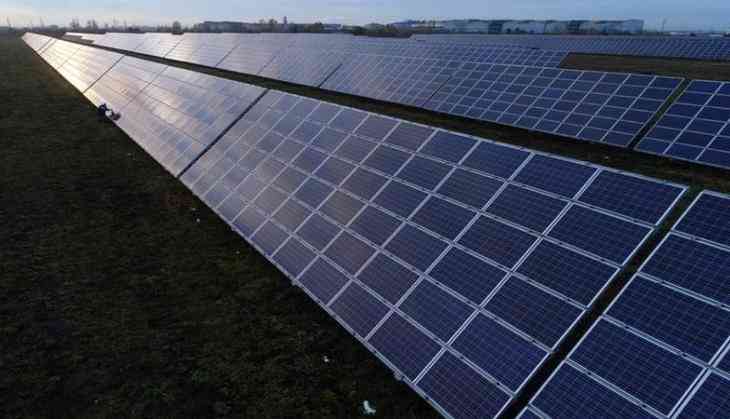 The balance between development and environment is the biggest challenge for humanity today; the demand of such models of development across the world is increasing, which can meet our current needs without harming the environment.
India is one of the emerging economies of the world, but we still depend primarily on coal, petroleum and natural gas and oil for our energy needs, which have their limitations; firstly they are way too expensive for the common man to have easy access to and secondly, they emit carbon in large quantities.
These options are not sustainable either; at the rate at which these natural resources of energy are being utilized they will soon be over and would take centuries to rebuild again.
It is bound to affect the environment as well as future generations. In such a situation, it is time to move towards the new options of energy, which can restrain the indiscriminate exploitation of natural resources and make access to affordable and sustainable energy for everyone.
These concerns of environmental protection have also been included in the concept of "sustainable development goals" (SDG). Environmental protection in the SDGs has been considered as part of economic development.
SDG 7 says - Ensure access to affordable, reliable, sustainable and modern energy for all
7.1 By 2030, ensure universal access to affordable, reliable and modern energy services
7.2 By 2030, increase substantially the share of renewable energy in the global energy mix
7.3 By 2030, double the global rate of improvement in energy efficiency
But achieving this goal is not easy either. According to the Policy Commission, there are about 300 million people in India who do not have access to electricity. In the month of September 2015, Union Minister Piyush Goyal had issued a 'survey report' of states 'Access to clean cooking energy and electricity'.
In this survey, 8566 households of 714 villages of 51 districts of 6 states (Bihar, Jharkhand, Madhya Pradesh, Odisha, Uttar Pradesh and West Bengal) were included. According to the report, 78% of the rural population in these states uses conventional biomass fuel to cook food, and only 14% of rural households use clean energy to cook food.
In fact, India is in the initial phase of renewable energy, although the policy commission has expressed the hope that as the cost of renewable energy sources is declining, it can help all to achieve the goal of access to affordable and clean energy. At present, about 50GW (Giga watt) of electricity is generated through various sources of renewable energy in our country, which has been targeted to double (100GW) by 2022.
Here, the emphasis of the central government has been to provide LPG connections and electricity to all in rural areas through the following schemes, 'PradhanMantriSahajBijaleeHarGhar Yojana' and 'PradhanMantriUjjwala Yojana'.
The UjjwalaYojanaScheme was started with the objective of providing LPG connection to five crore poor women in three years, the purpose of which is to promote the use of LPG for cooking in rural areas resulting in the reduction of pollutants such as wood and cow dung cakes being used.
Similarly, under the 'PradhanMantriSahajBijaleeHarGhar Yojana', a target has been made to provide electricity to every household of India by March 31, 2019.
Solar energy can be a good option in this direction. Our country is an ideal place to produce solar energy because we have enough sunlight available for 250 to 300 days throughout the year.
We can take the case of Madhya Pradesh which is very rich in natural resources as an example. There are immense possibilities of innovative and renewable energy sources. Madhya Pradesh is one of the earliest states to start work on the Climate Change Action Plan, which was started in 2009, in the year 2010; an independent ministry was formed in Madhya Pradesh as the new and renewable energy department.
The path to the development of renewable energy is open. Presently 3200 MW of energy is being produced in renewable energy sector. The country's largest 130 MW Solar project has been set up in Neemuch district. In April this year, the Madhya Pradesh government has tied up with RVA Ultra Mega Solar Project in collaboration with three private companies, under which a solar power plant of 750 MW will be installed at a cost of around Rs 5,000 crore.
The government is claiming that this Solar Plant will provide electricity at a tariff of 2 rupees 97 paise. It is likely to start by the end of 2018.
Moving towards the new options of energy is the demand of time, which can restrain the indiscriminate exploitation of natural resources and make access to affordable and sustainable energy to all in the times to come.
The views expressed in the above article are that of Javed Anees of Charkha Development Communication Network.
--ANI